< PREV PAGE
NEXT PAGE >
V50 L5-2.4L VIN 39 B5244S7 (2005)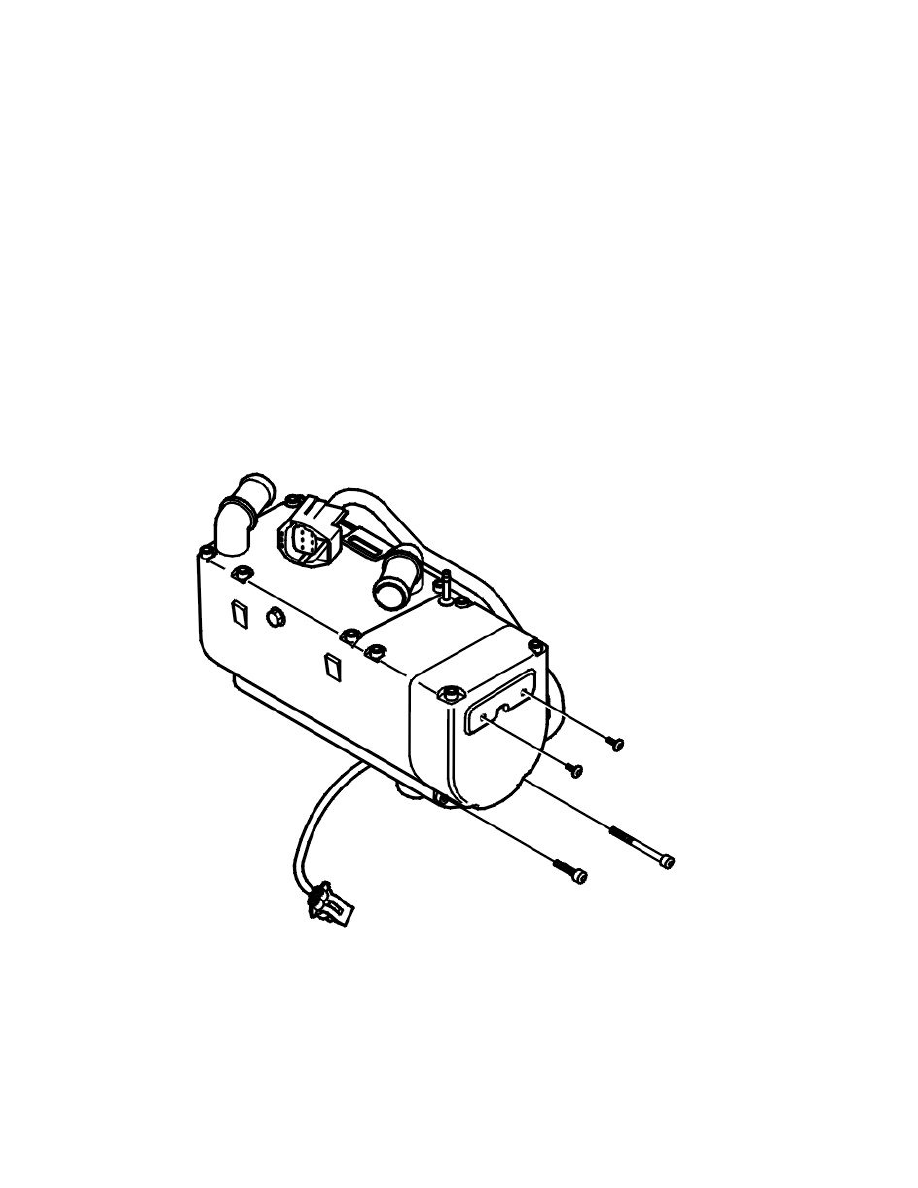 Auxiliary Cabin Heater Control Module: Service and Repair
Fuel Fired Booster Heater Control Unit
Note! The illustrations in this service information are used for different model years and/or models. Some variation may occur. However, the
essential information in the illustrations is always correct.
Preparatory work
Removing the engine coolant heater
Remove the Combustion Preheater Module. See: Fuel Fired Booster Heater See: Heating and Air Conditioning/Auxiliary Cabin Heater/Service and
Repair/Fuel Fired Booster Heater 
Important information
If the combustion preheater module (CPM) is to be moved from one vehicle to another, note down any diagnostic trouble codes (DTCs) and operating
times before removing the control module from the vehicle.
Always check that the pins or sockets in the control module connectors are not bent or damaged. This might be the cause of the fault.
Removal
Removing the combustion preheater module (CPM)
Slacken off the 4 screws. See the illustration.
Carefully pull the combustion preheater module (CPM) straight out to access the connector.
Position a small screwdriver between the control module connector and its 2 catches. Turn the screwdriver carefully to release the catches.
Pull off the control module.
Installation
Installing the combustion preheater module (CPM)
Install the switch so that it is properly secured.
Position the control module. Ensure that the control module housing goes correctly into the grooves at the top edge.
< PREV PAGE
NEXT PAGE >