< PREV PAGE
NEXT PAGE >
V50 L5-2.4L VIN 39 B5244S7 (2005)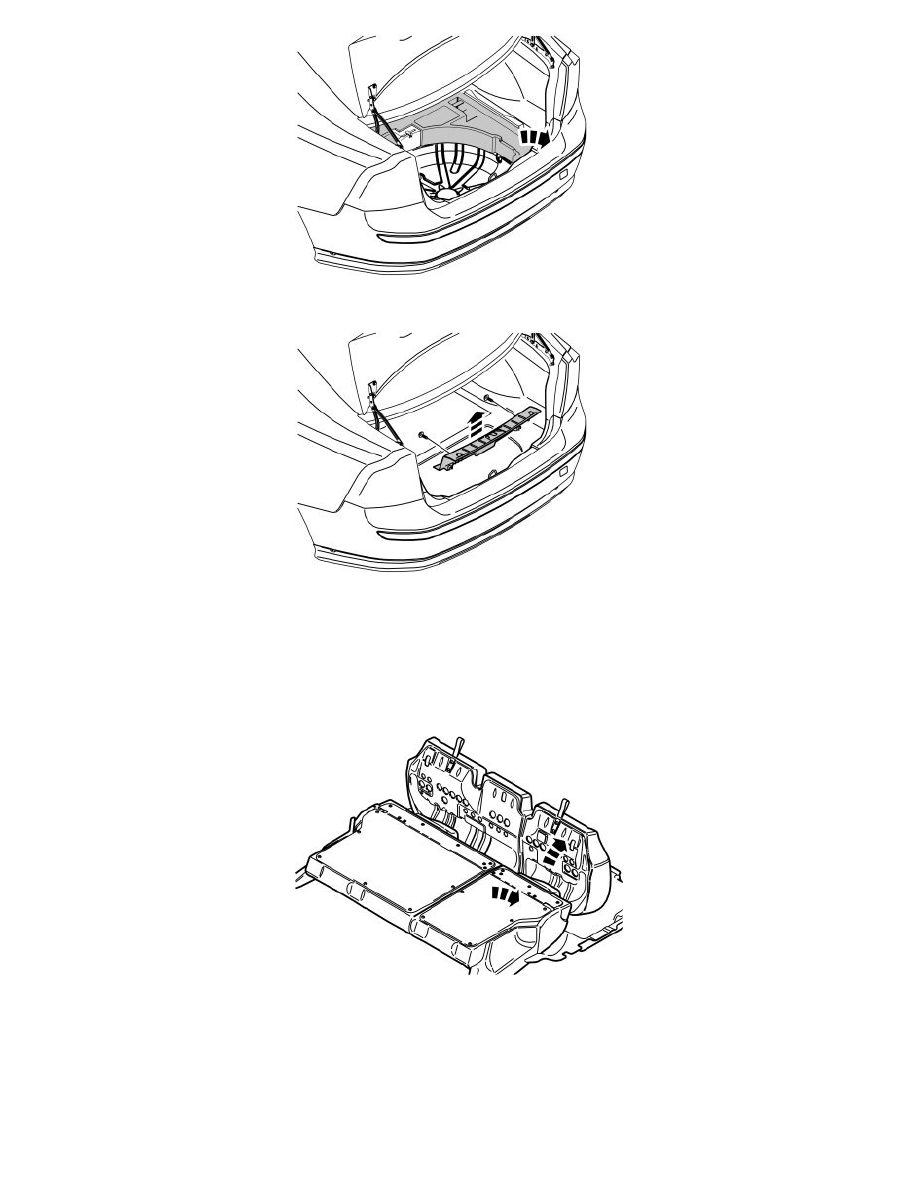 -
Remove the upper floor supports on the left and right-hand sides if applicable.
Removing the sill trim panel from the tailgate
-
Pry off the two external clips at the front edge/bottom edge of the sill trim panel on the tailgate.
-
Pry up one of the corners of the sill trim panel using a weatherstrip tool so that the two clips at that end release.
-
Pull up the sill trim panel at the other end so that the remaining two clips release. Remove the sill trim panel.
Removing the rubber seal for the tailgate:
-
Detach the rubber strip where it covers the right-hand side panel in the boot opening.
-
Fold the seat cushion and backrest on the right-hand side of the rear seat forward.
< PREV PAGE
NEXT PAGE >