< PREV PAGE
NEXT PAGE >
V50 L5-2.4L VIN 39 B5244S7 (2005)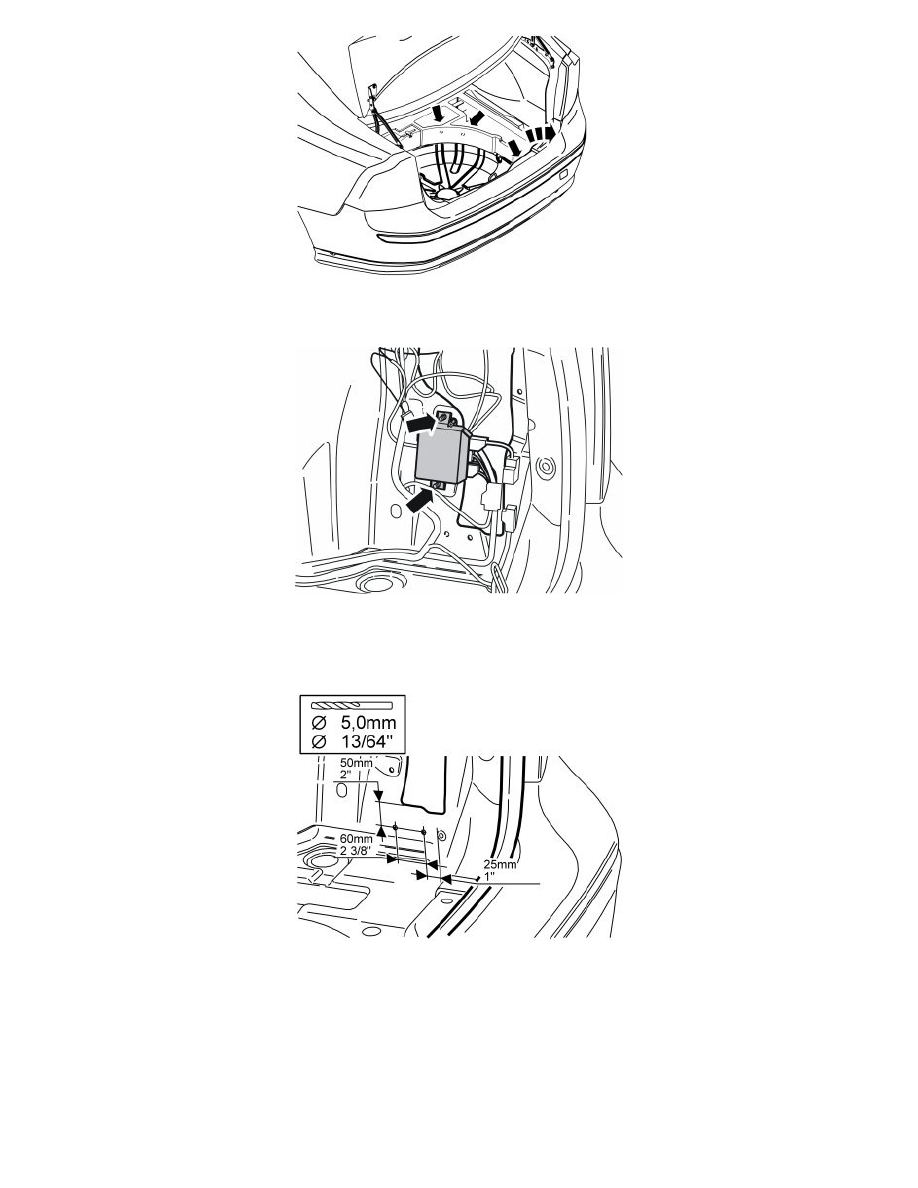 -
Remove the lower floor support on the right-hand side. First remove the three clips at the bottom of the compartment, then lift the lower floor
support up.
Applies to cars with Parking Assistance Module (PAM)
-
Remove the Parking Assistance Module (PAM) with cables behind the right-hand wheel arch. This is done to make space for installing the
Accessory Electronic Module (AEM).
-
If necessary: disconnect any surrounding wiring.
-
Drill two holes in the body as illustrated. Use a -5.0 mm (13/64") diameter drill bit. These holes must be used when securing the bracket for the
control module.
-
Treat the edges of the holes using a rust-proofing agent.
-
Remove any swarf.
< PREV PAGE
NEXT PAGE >