< PREV PAGE
NEXT PAGE >
V50 L5-2.4L VIN 39 B5244S7 (2005)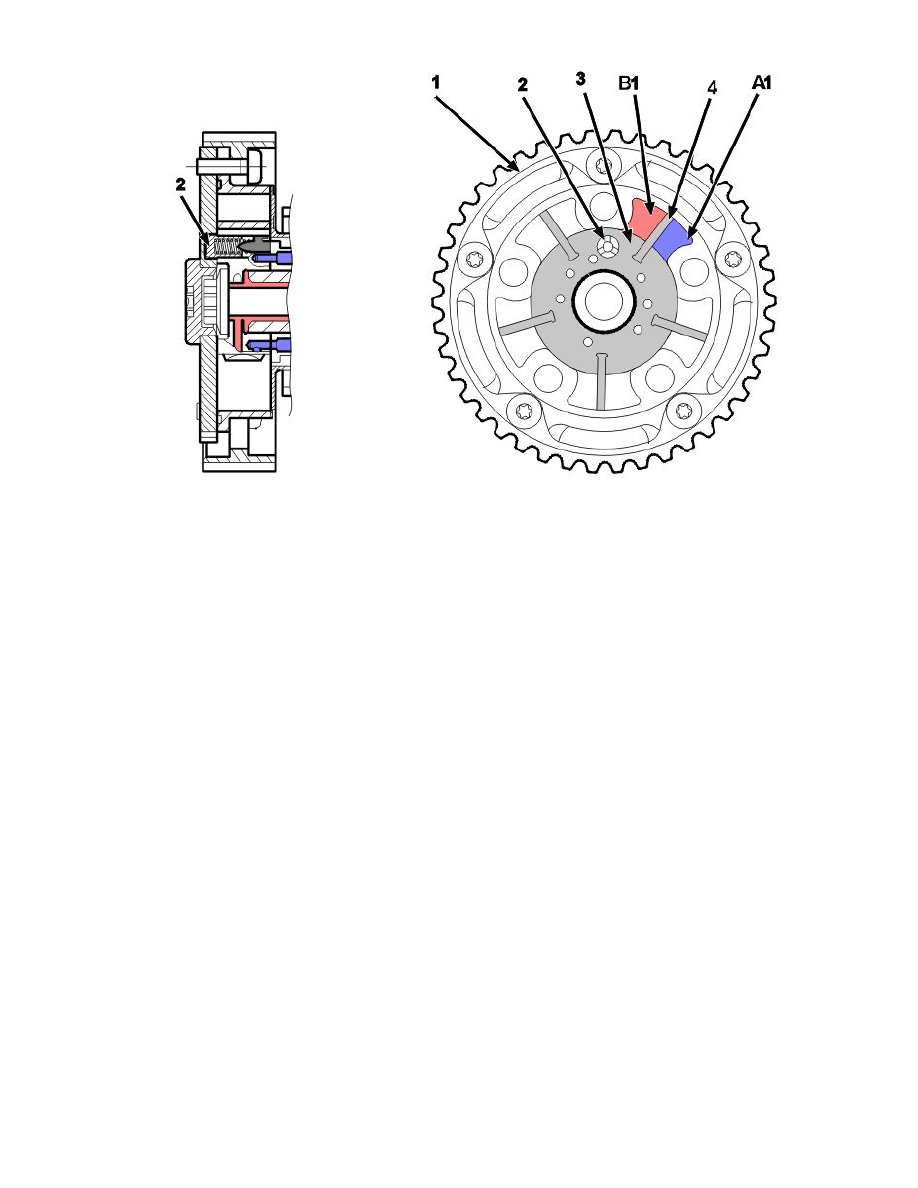 Hint: The illustration is a view of the CVVT unit from the side and from the rear.
1: Timing belt pulley
2: Lock pin with spring
3: Rotor
4: Rotor wings
A1: Chamber A
B1: Chamber B
The continuous variable valve timing (CVVT) unit allows the position of the camshaft to be adjusted relative to the crankshaft.
The camshaft is secured to the rotor (3). The rotor (and with it the camshaft) rotates in relation to the timing belt pulley (1) within set angles.
When the camshaft is in its 0 position, the timing belt pulley and the rotor are locked together by the lock pin (2). A spring-loaded lock pin slides into a
hole on the inside of the end of the timing belt pulley to secure it.
Camshaft reset valve
< PREV PAGE
NEXT PAGE >