< PREV PAGE
NEXT PAGE >
V50 L5-2.4L VIN 39 B5244S7 (2005)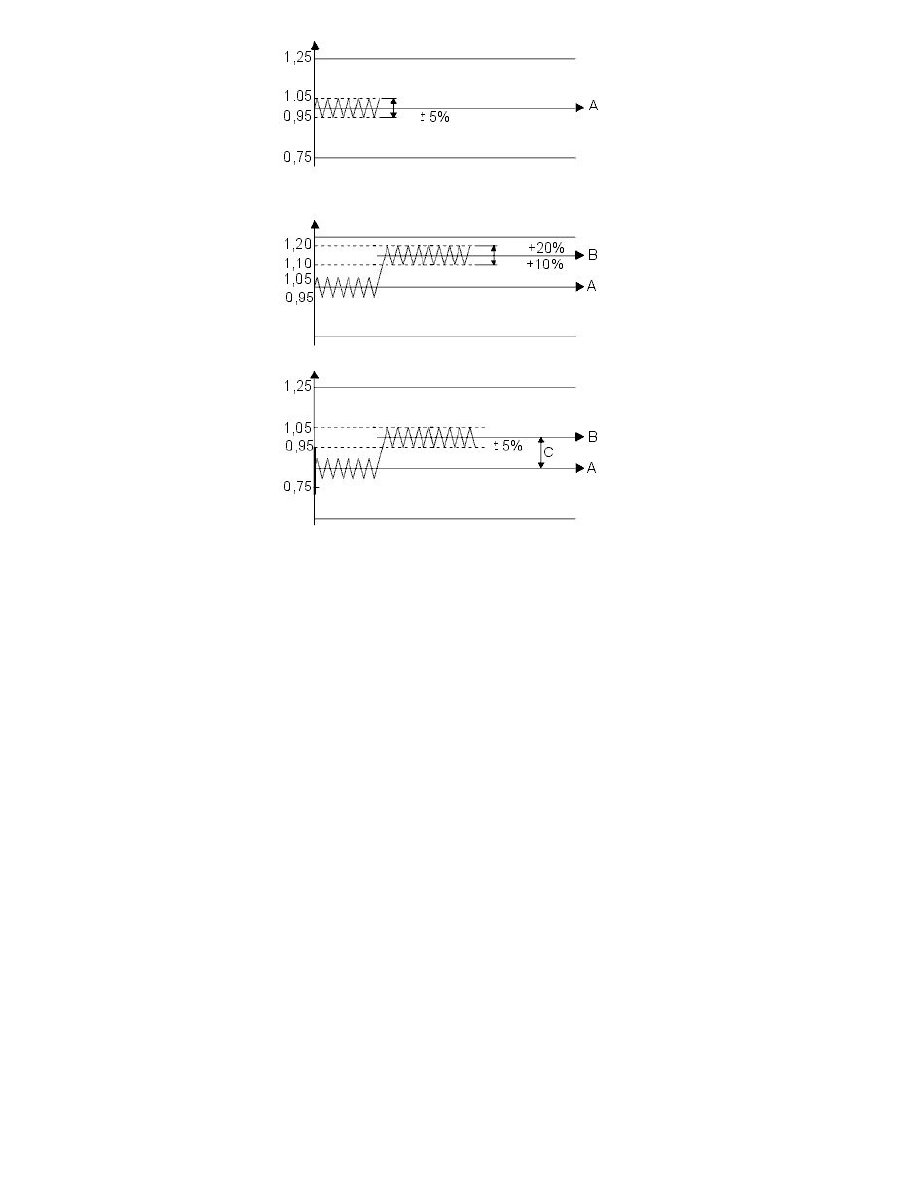 Certain factors, such as deviations in tolerance for certain components such as the mass air flow (MAF) sensor and injectors, intake air leakage, fuel
pressure etc, will affect the composition of the fuel air mixture. To compensate for this, the engine control module (ECM) has adaptive (self learning)
functions. When the engine is new, the short-term fuel trim is assumed to vary cyclically around a nominal center line (A) 1.00 with, for example, a ± 5%
change in the injection period when fuel trim is active.
If there is air leakage the short-term fuel trim will be offset to a new position (B) and will then work for example between 1.10 (+10%) and 1.20 (+20%),
although still at an amplitude of 5%, but with an offset in relation to the original center line (A). The injection period has then been increased to
compensate the increase in the amount of air.
The adaptive functions will correct the change, so that the short-term fuel trim will work around the new center line (B) where it will again have its full
range of control available.
Put simply, fuel trim is a measurement of the difference (C) between the original short-term fuel trim center line (A) and the new center line (B).
< PREV PAGE
NEXT PAGE >