< PREV PAGE
NEXT PAGE >
V50 L5-2.4L VIN 39 B5244S7 (2005)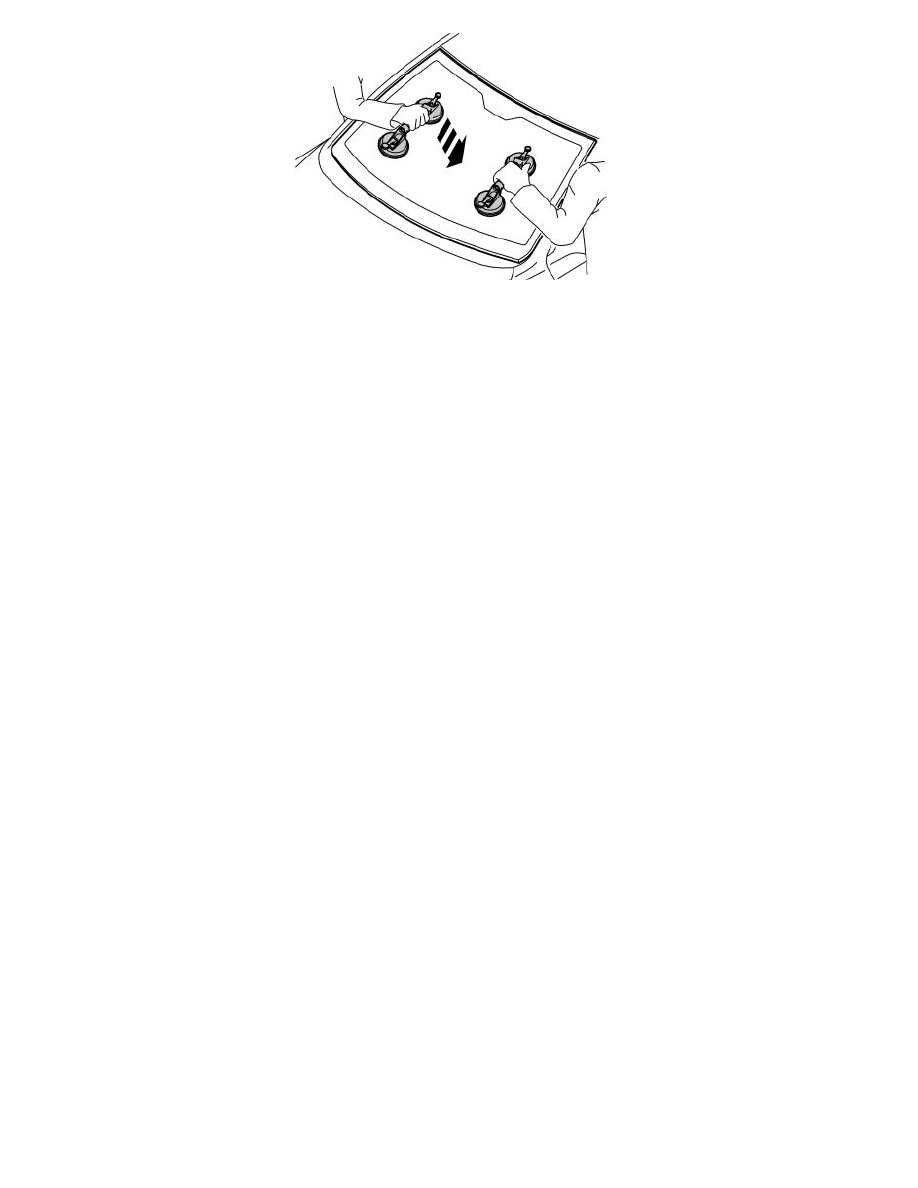 Install the windshield.
Install:
-
the guide strip in the lower edge.
-
the cowl. See: Plenum chamber See: Body and Frame/Cowl/Cowl Moulding / Trim/Service and Repair.
-
the wiper arms
-
the door mirror
-
the rain sensor. See: Rain sensor See: Sensors and Switches/Sensors and Switches - Wiper and Washer Systems/Rain Sensor/Service and Repair.
Note! Park the car on an even surface. Allow the adhesive to harden for three hours at a temperature of at least +5°C/41°F (otherwise supply
auxiliary heating).
< PREV PAGE
NEXT PAGE >