< PREV PAGE
NEXT PAGE >
V70 2.4 L5-2.4L VIN 61 B5244S (2001)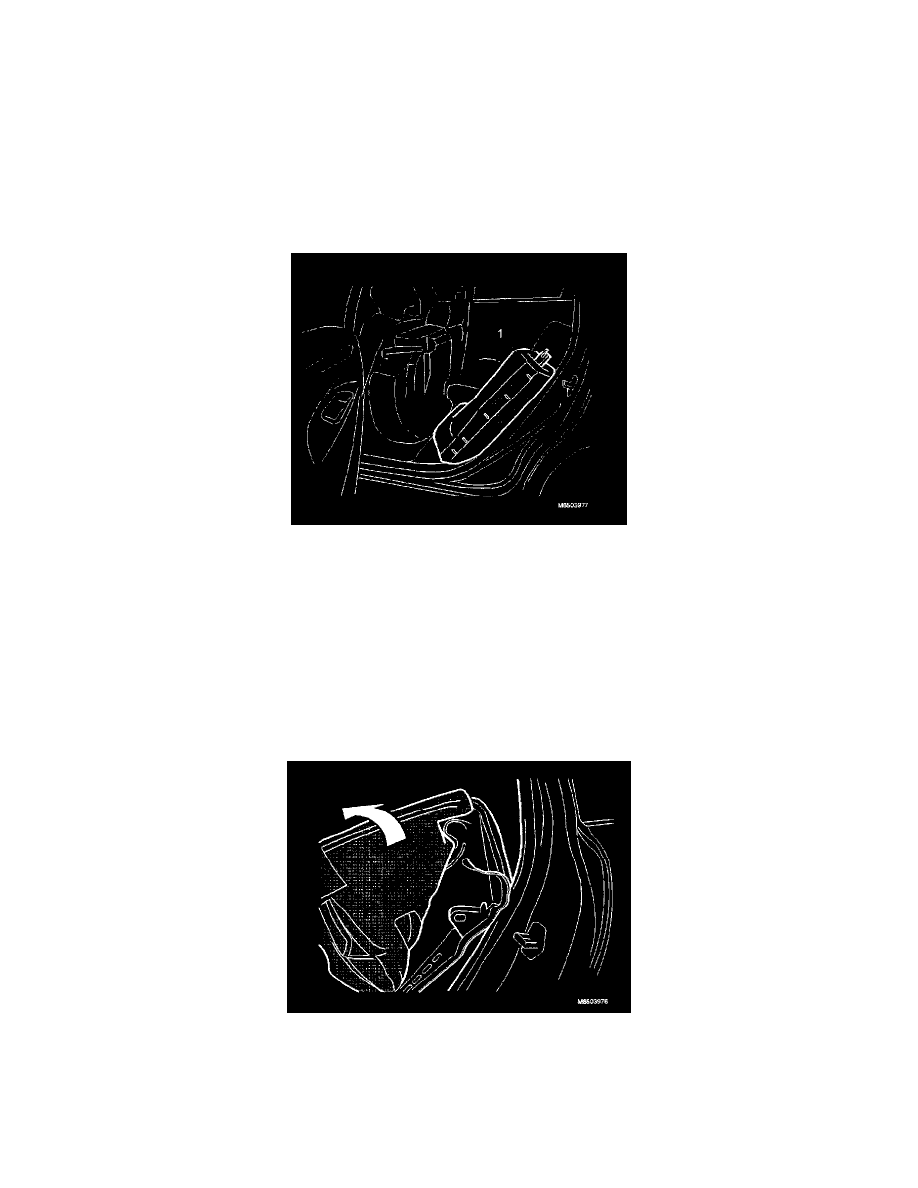 Pull the cushion until it releases. Lift the cushion up out of the lower mounting.
13
Removing the left-hand side backrest cushion
Fold the backrest cushion up.
Disconnect the connector for the seat belt tensioner by the outer mounting for the backrest.
Detach the half moon clip and ring holding the seat belt buckle in place.
Remove the screw holding the backrest cushion. Detach the backrest cushion. Position the backrest cushion in the door opening in order to access the
lower edge of the backrest (1) cushion from the outside. (See the illustration).
14
Exposing the back panel
Remove the:
-
five half moon clips from underneath the cushion
-
guide for the inner mounting for the cushion. Undo the tie strap at the inner edge of the backrest upholstery.
Push the upholstery and padding to one side to access the clip holding the wire for the seat belt tensioner.
Disconnect the wire from the clip.
15
Installing the ground lead in the back panel
< PREV PAGE
NEXT PAGE >