< PREV PAGE
NEXT PAGE >
V70 2.4 L5-2.4L VIN 61 B5244S (2001)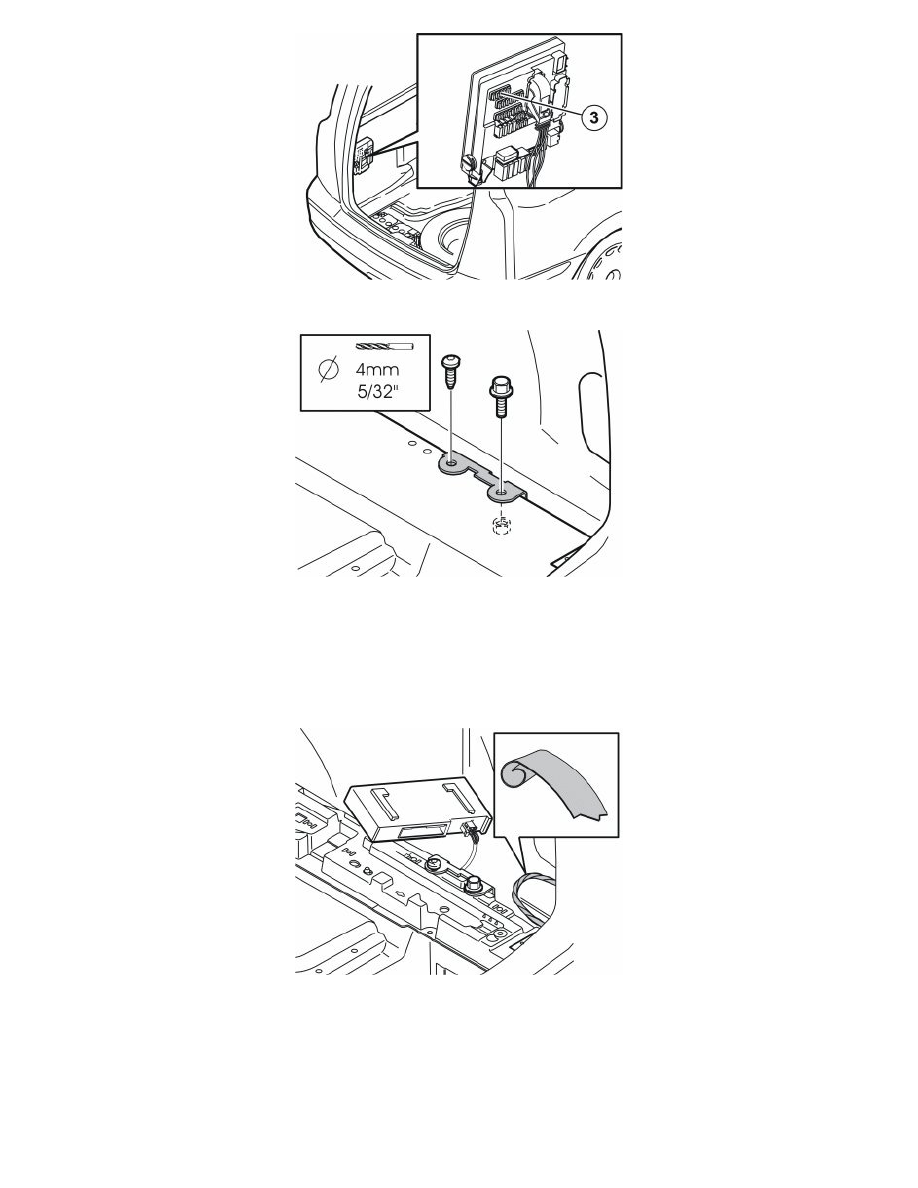 -
Fit fuse 15A from the kit in position 3 on the fuse holder.
-
Install the new bracket on the right-hand rear side member as illustrated
-
Install and tighten the bracket parallel with the side member. Use the screw and the nut from the kit
-
Drill a -4 mm (5/32") hole in the side member, through the front hole in the bracket.
-
Remove any swarf.
-
Detach the bracket and treat the edges of the holes using a rust-proofing agent.
-
Tighten the bracket to the side member.
-
Tighten the rear bolt/nut to 10 Nm (8 lbf.ft.).
Applies to cars equipped with a Diversity aerial amplifier 
-
Wrap foam tape around the cable / wiring for the aerial amplifier.
Applies to all models
-
Take the accessory electronic module from the kit. Connect the routed cable to the cable illustrated.
< PREV PAGE
NEXT PAGE >