< PREV PAGE
NEXT PAGE >
V70 2.4 L5-2.4L VIN 61 B5244S (2001)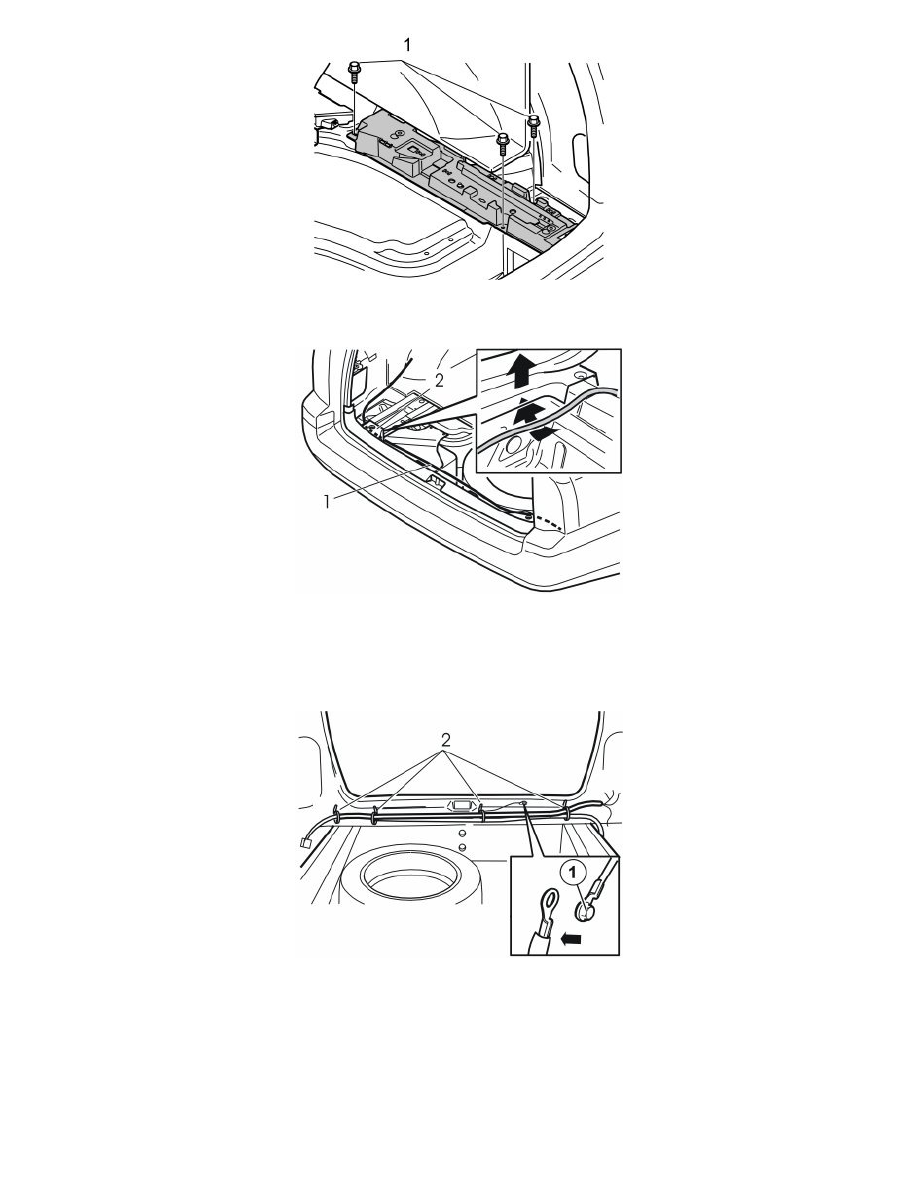 -
Remove the three screws (1) from the right-hand floor support
-
Remove the floor support.
-
Take the wiring harness (1) from the kit and position it along the tailgate sill panel with the black connector to the right.
-
Carefully pull the tailgate sill panel upward at the left-hand corner until there is an audible click and the clips release.
-
Lift the panel and insert the wiring harness into the gap between the floor support (2) and the panel.
-
Insert the cable as far under the panel as possible. Ensure that the cable is not trapped
-
Also insert the cable under the sill panel on the right side and then out to the rear edge of the wheel housing.
-
Remove the ground screw (1) and connect the ground cable of the new wiring harness to the existing grounding point. Tighten the ground screw
securely.
-
Take four cable ties (2) from the kit and secure the wiring harness to the existing wiring harness as illustrated.
-
Press the sill panel into place.
-
Reinstall the screws in the panel. Tighten.
< PREV PAGE
NEXT PAGE >