< PREV PAGE
NEXT PAGE >
V70 2.4 L5-2.4L VIN 61 B5244S (2001)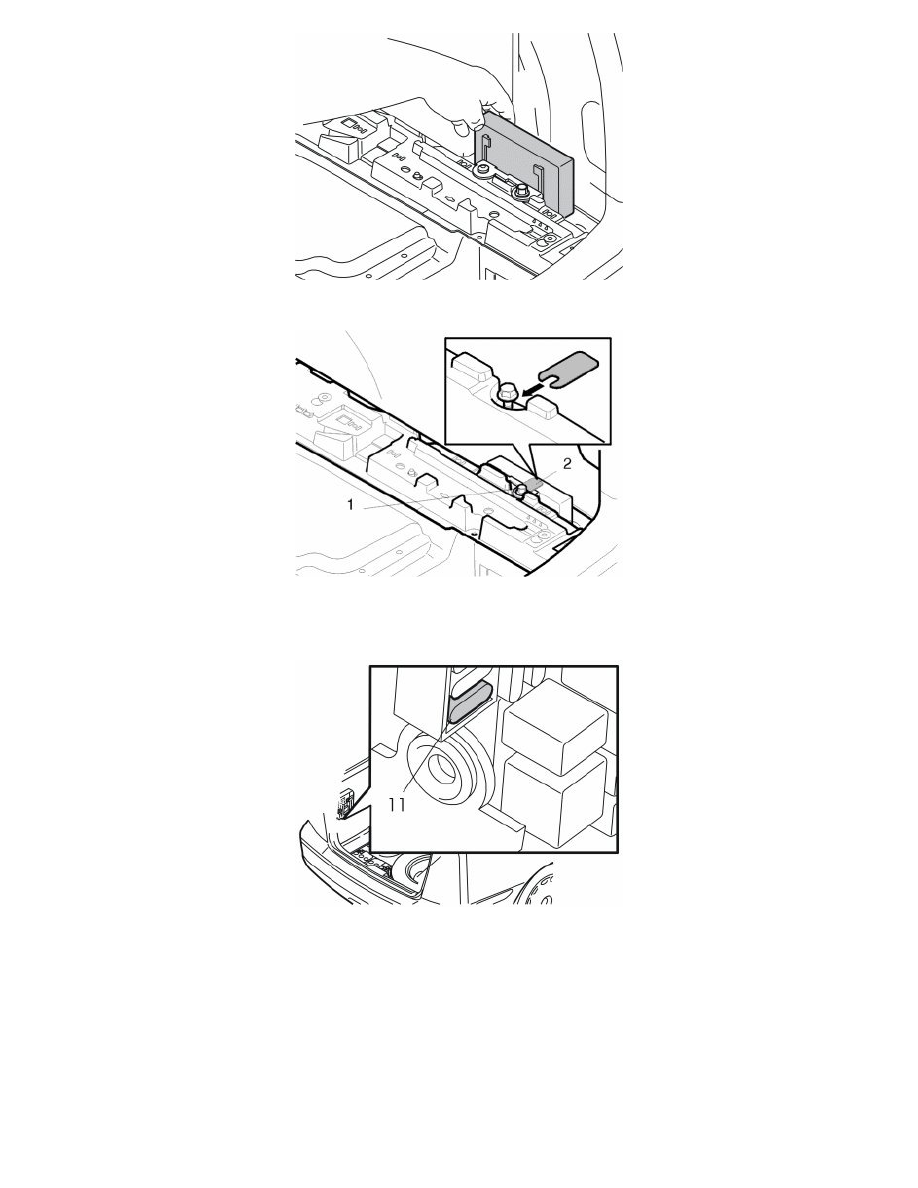 -
Press the control module onto the bracket by the side member.
-
Slacken off the rear screw (1) in the bracket for the accessory electronic module a few turns
-
Insert the grooved end of the lock facing (2) under the screw head. Position as illustrated
-
Tighten the screw. Tighten to 10 Nm (8 lbf. ft.).
-
Install the fuse from the kit in position 11 in the fuse holder.
-
Reinstall the panels in the cargo compartment
-
Reinstall the two screws in the tailgate sill trim panel
-
Reinstall the side cushion
-
Fold the backrest back into place
-
Reinstall the seat cushions.
< PREV PAGE
NEXT PAGE >