< PREV PAGE
NEXT PAGE >
V70 2.4 L5-2.4L VIN 61 B5244S (2001)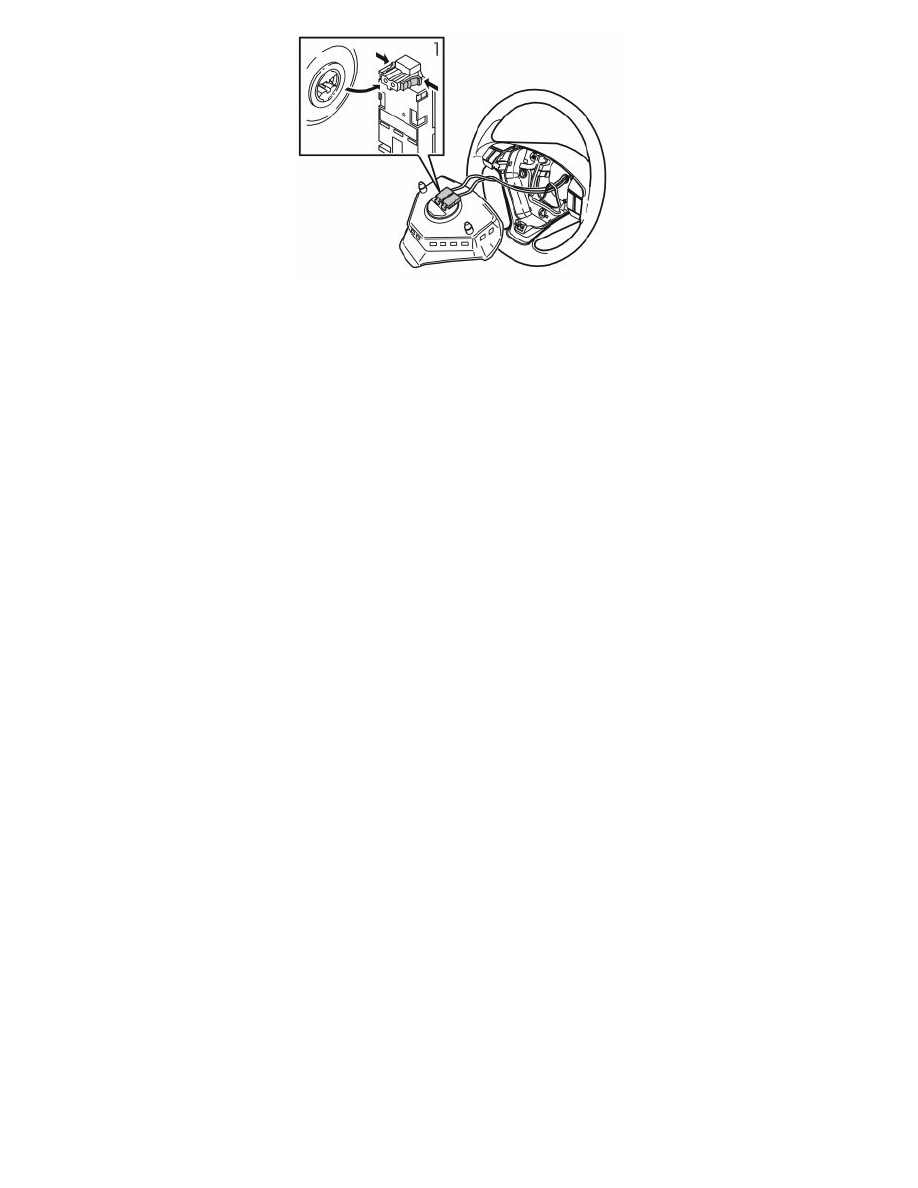 Disconnect the two connectors (1) for the ignition cables in the airbag.
Remove the steering wheel module.
Installing the steering wheel module
Install:
In reverse order.
Note! Ensure that the wiring is not trapped during installation.
To adjust the steering wheel, see Steering wheel, replacing See: Steering and Suspension/Steering/Steering Wheel/Service and Repair/Steering Wheel,
Replacing.
< PREV PAGE
NEXT PAGE >