< PREV PAGE
NEXT PAGE >
V70 2.4 L5-2.4L VIN 61 B5244S (2001)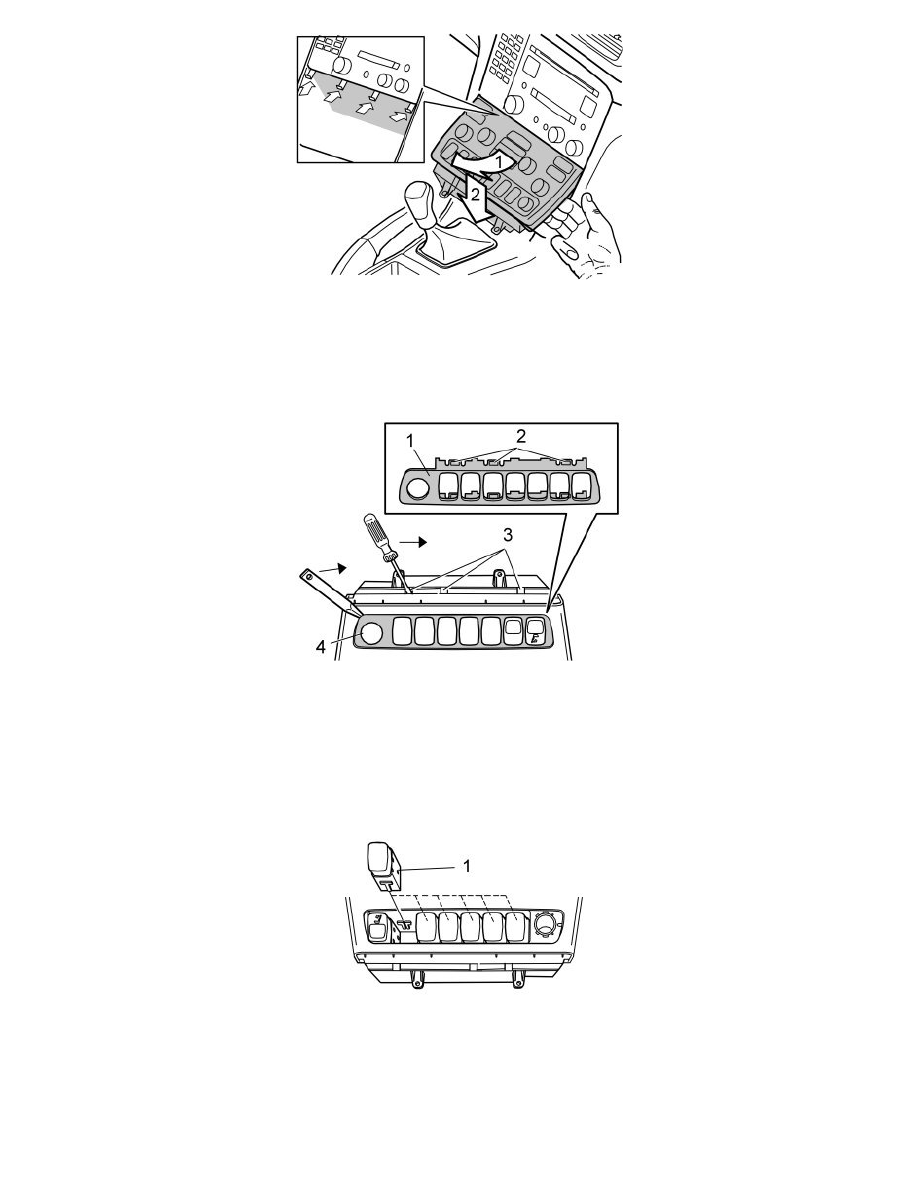 -
Carefully angle the dashboard environment panel out using a plastic weatherstrip tool so that it is possible to insert a couple of fingers to gain
access to the side of the dashboard environmental panel
-
Remove the dashboard environment panel. Pull it downward, maintaining the same angle.
-
Disconnect the connectors on the reverse of the dashboard environment panel.
Note! If any of the outer hooks break off, these must be repaired. See the section dealing with the dashboard in the Workshop manual in VIDA.
-
Remove the cigarette lighter
-
Position the dashboard environmental panel as illustrated
-
Detach the surround (1) by carefully pushing down the three catches (2) in the holes (3) using a small screwdriver. At the same time pry out the
surround using a thin weatherstrip tool. Starting at the 12 volt socket (4), pry up one corner. The surround is tightly secured so take care not to
damage any components
-
Remove the surround.
Installation
-
See the driver's manual for the position of the switch. Remove the switch blank. Install the new switch (1)
-
Reinstall the surround and the cigarette lighter
-
Connect the connectors to the dashboard environment panel. Reinstall the dashboard environment panel, see procedure  Switch for the sensor shut
< PREV PAGE
NEXT PAGE >