< PREV PAGE
NEXT PAGE >
V70 2.4 L5-2.4L VIN 61 B5244S (2001)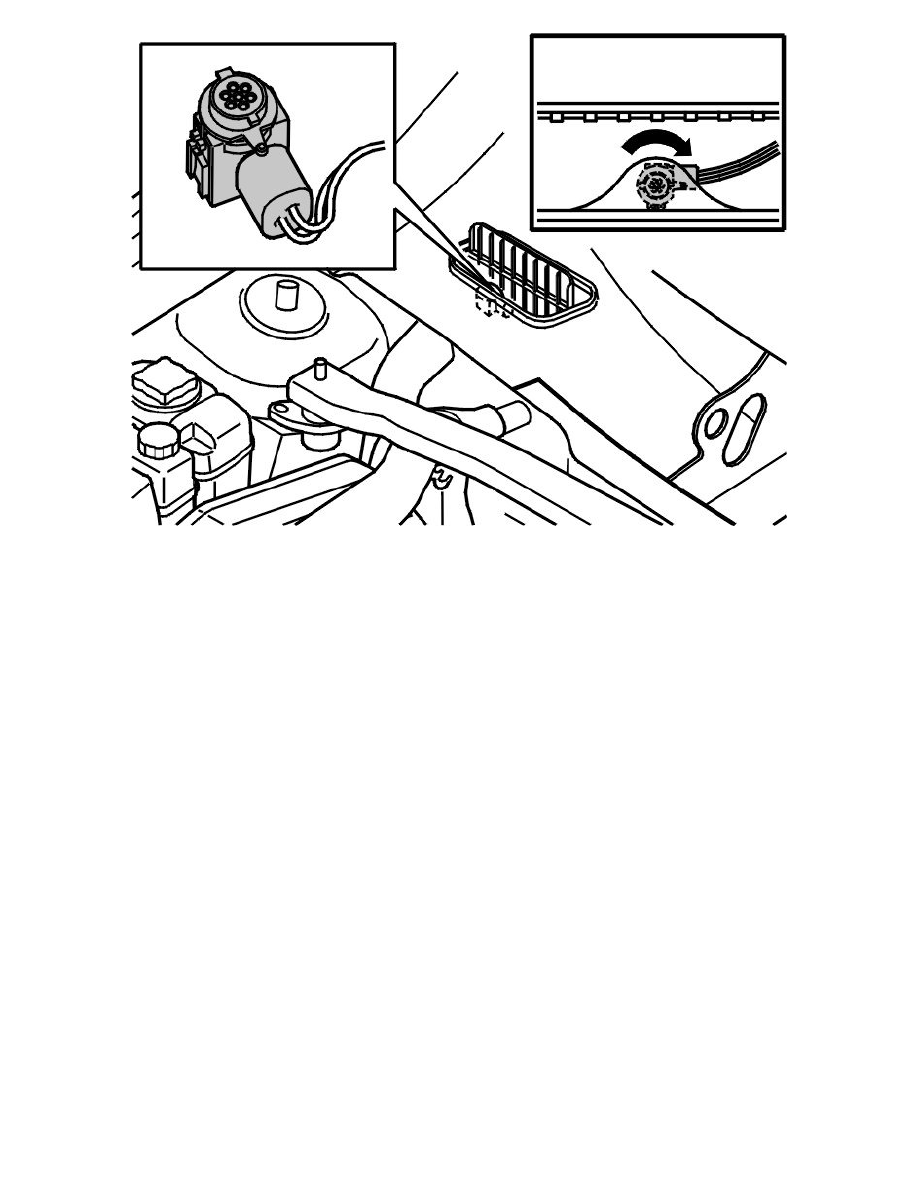 Connect the connector.
Insert the cable through the hole as far as possible.
Place the sensor with seal (the smooth side facing upward) in the groove.
Turn the sensor about 60° clockwise until it stops. Check that the air quality sensor is secured properly.
Make sure the cable is pulled in as far as possible.
Installing cover panel and windscreen wiper
Close the shutter for the air intake.
Install the windscreen wiper cover panel and the windscreen wiper according to Wiper arm / blade, windshield, replacing See: Wiper and Washer
Systems/Wiper Arm/Service and Repair/Wiper Arm / Blade, Windshield, Replacing.
Vehicles manufactured 2005-
Calibrate the climate control module (CCM) according to VIDA/DIAGNOSTICS/VEHICLE COMMUNICATION/Calibrating the Climate control
module (CCM).
< PREV PAGE
NEXT PAGE >