< PREV PAGE
NEXT PAGE >
V70 2.4 L5-2.4L VIN 61 B5244S (2001)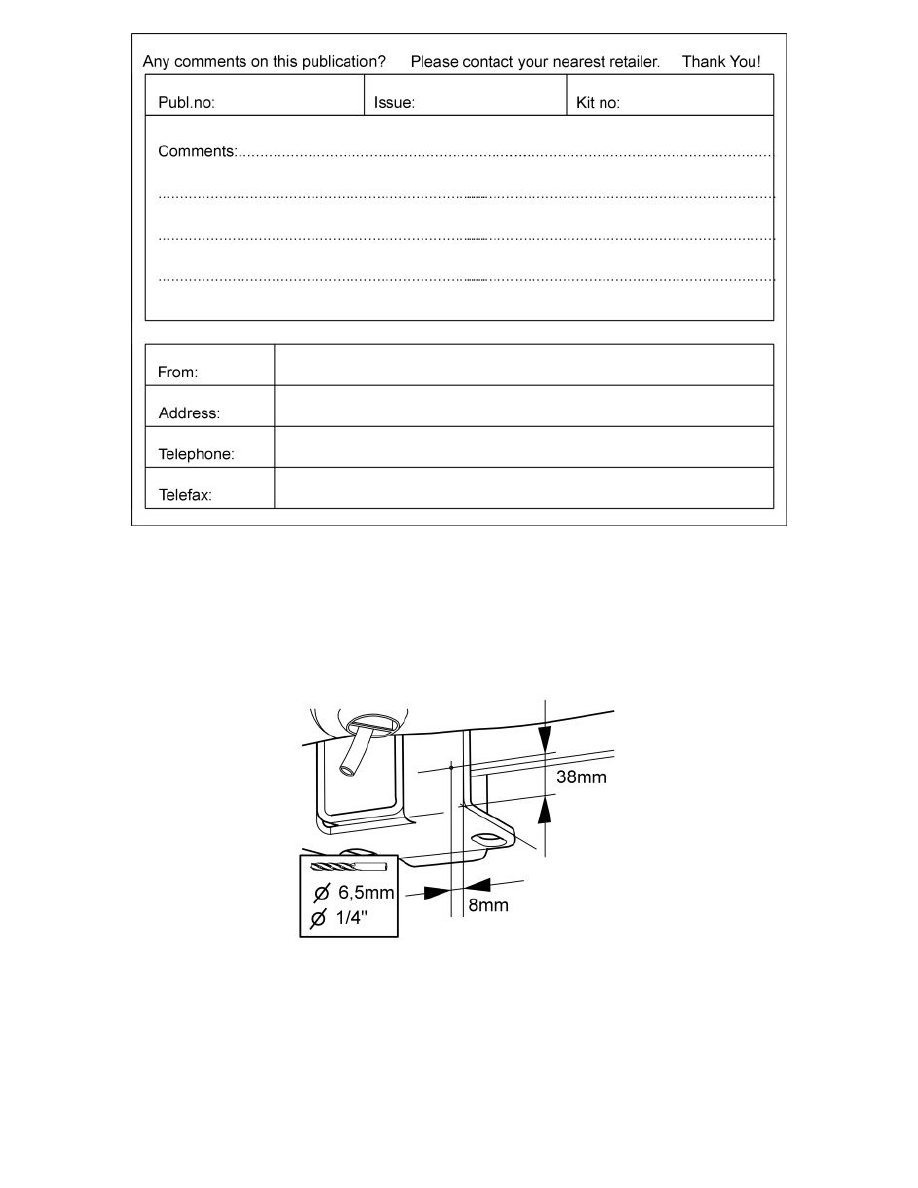 INTRODUCTION
-
NOTE! Read through the whole installation instruction before starting the work.
-
The front page gives the date of this edition and the edition it replaces
-
The second page shows the tools needed for the installation and the contents of the installation kit
-
The illustrations display the procedure in order of operation. The order of operation is repeated in the text section
-
Cut out the text page in order to follow the illustrations and text at the same time.
Connector holder
-
Mark the hole for the connector bracket for drilling as illustrated.
-
Pre-drill with a smaller drill bit. Enlarge the hole with a -6.5 mm (1/4")" drill bit.
-
Remove any swarf. Rust-proof the edges of the holes.
< PREV PAGE
NEXT PAGE >