< PREV PAGE
NEXT PAGE >
V70 2.4 L5-2.4L VIN 61 B5244S (2001)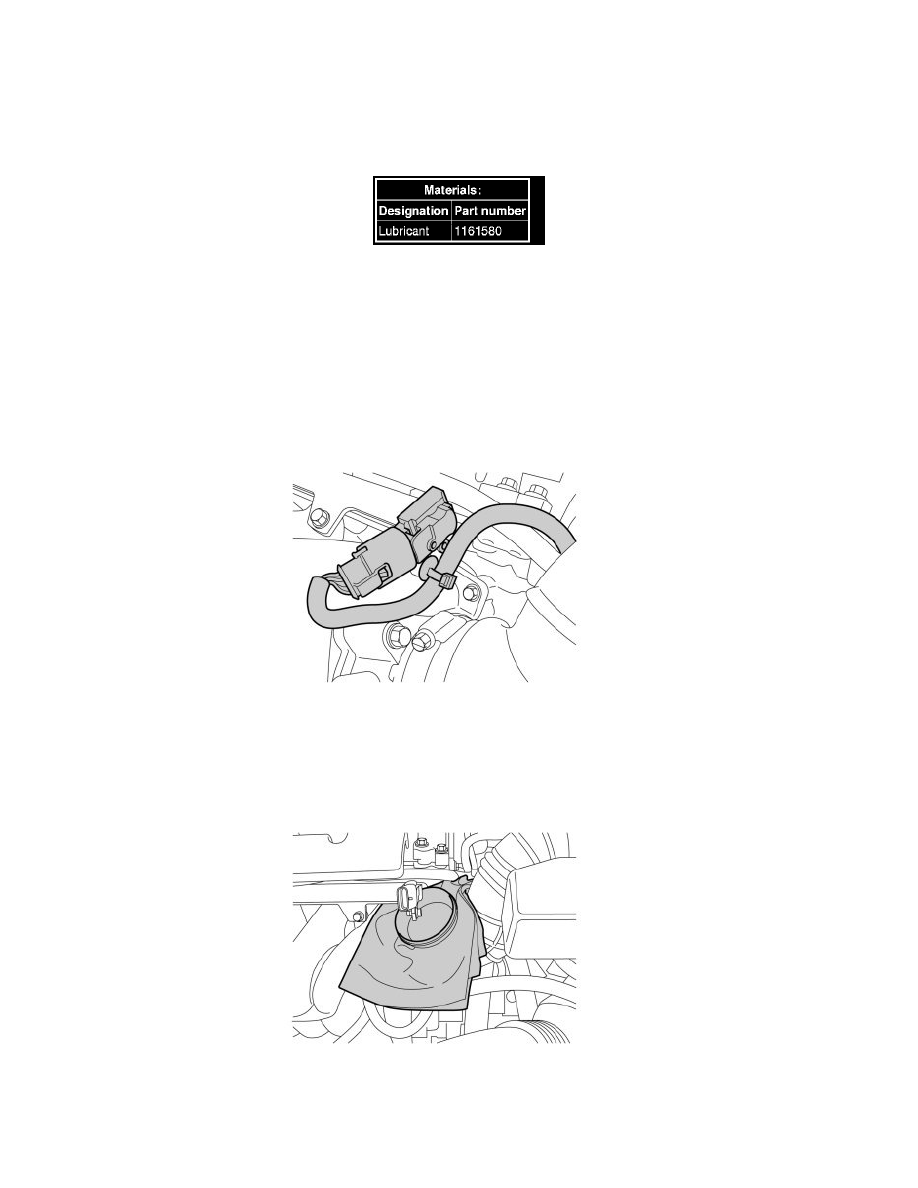 Fuel Pressure Sensor: Service and Repair
Fuel pressure sensor
Operation number: 28406-3
Note! Some variation in the illustrations may occur, but the essential information is always correct.
Removal
Note! Removal steps in this procedure may contain installation details.
Work on the fuel system.  Refer to: Safety regulations for handling fuel See: Powertrain Management/Fuel Delivery and Air Induction/Service
Precautions/Safety Regulations for Handling Fuel 
Depressurize the fuel system.  Refer to: Fuel system pressure release See: Engine, Cooling and Exhaust/Engine/Cylinder Head Assembly/Fuel Pressure
Release/Service and Repair 
Warning! Wear protective goggles.
Blow clean with compressed air around the fuel pressure sensor.
Remove the following items:
-
cable tie
-
Connector
-
screw.
Place paper under the fuel pressure sensor to take care of any petrol that may remain in the fuel distribution pipe.
Cut out the bottom of a plastic bottle and place on the paper.
Remove the fuel pressure sensor.
< PREV PAGE
NEXT PAGE >