< PREV PAGE
NEXT PAGE >
V70 2.4 L5-2.4L VIN 61 B5244S (2001)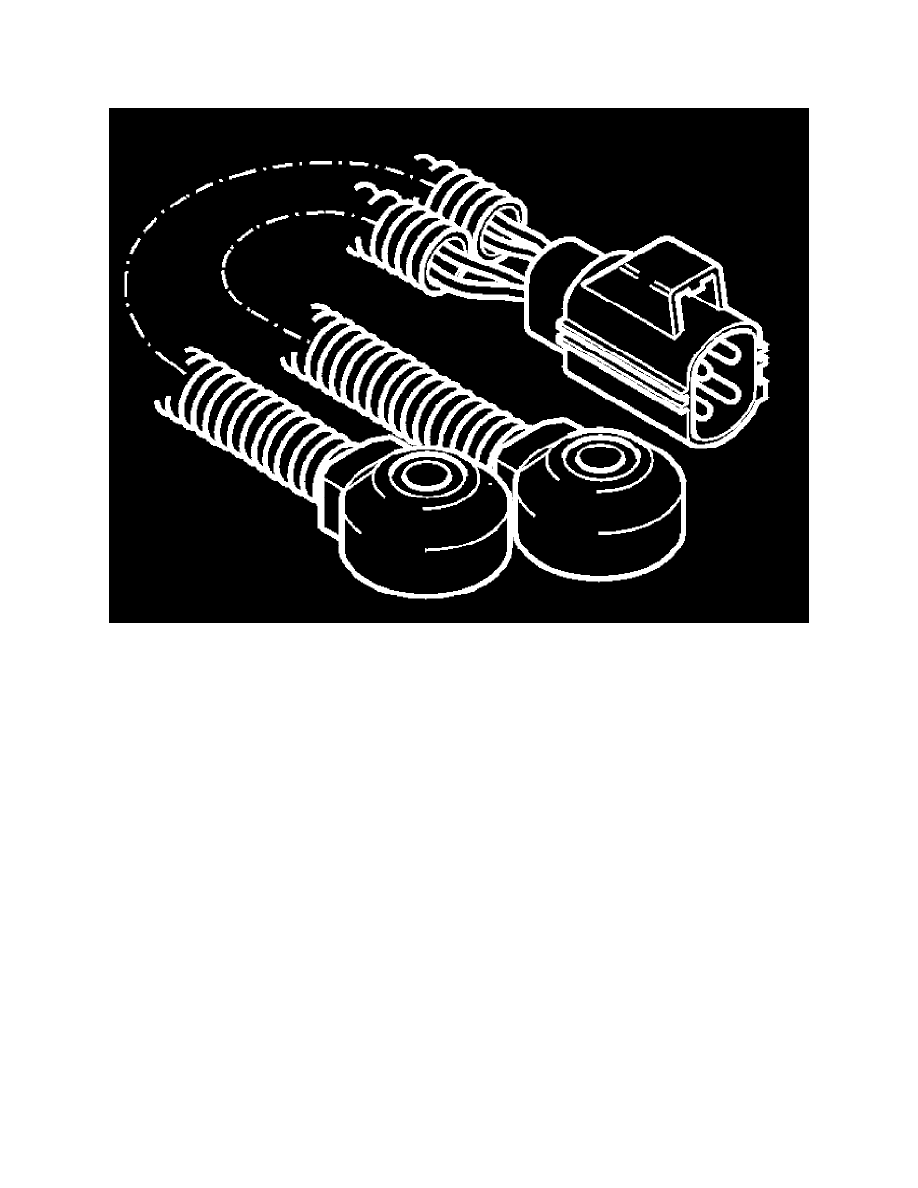 Knock Sensor: Description and Operation
Knock sensor (KS) 
Cars of model year 1999-2000 have a knock sensor. Cars from model year 2001 are equipped with two knock sensors (KS).
The function of the knock sensor (KS) is to monitor combustion knocking from the engine. Knocking may damage the engine and reduces the efficiency
of engine combustion.
If the engine control module (ECM) registers knocking from any of the cylinders, the ignition will be retarded for that cylinder at the next combustion
stage. If repeated ignition retardation does not prevent knocking, the injection period will be increased. This has a cooling effect.
The sensor is made up of a piezo electrical crystal. If there is engine knock, vibrations (sound waves) spread through the cylinder block to the knock
sensor (KS). The resultant mechanical stress in the piezo electrical material in the knock sensors generates a voltage. This signal is transmitted to the
Engine Control Module (ECM). The signal corresponds to the frequency and amplitude of the sound waves. This allows the Engine Control Module
(ECM) to determine if the engine is knocking. The camshaft position (CMP) sensor and engine speed (RPM) sensor are used to determine the operating
cycle of the engine (which cylinder is igniting) and thereby which cylinder is knocking.
The knock sensors (KS) are positioned on the cylinder block below the intake manifold.
The engine control module (ECM) can diagnose the knock sensors (KS).
< PREV PAGE
NEXT PAGE >