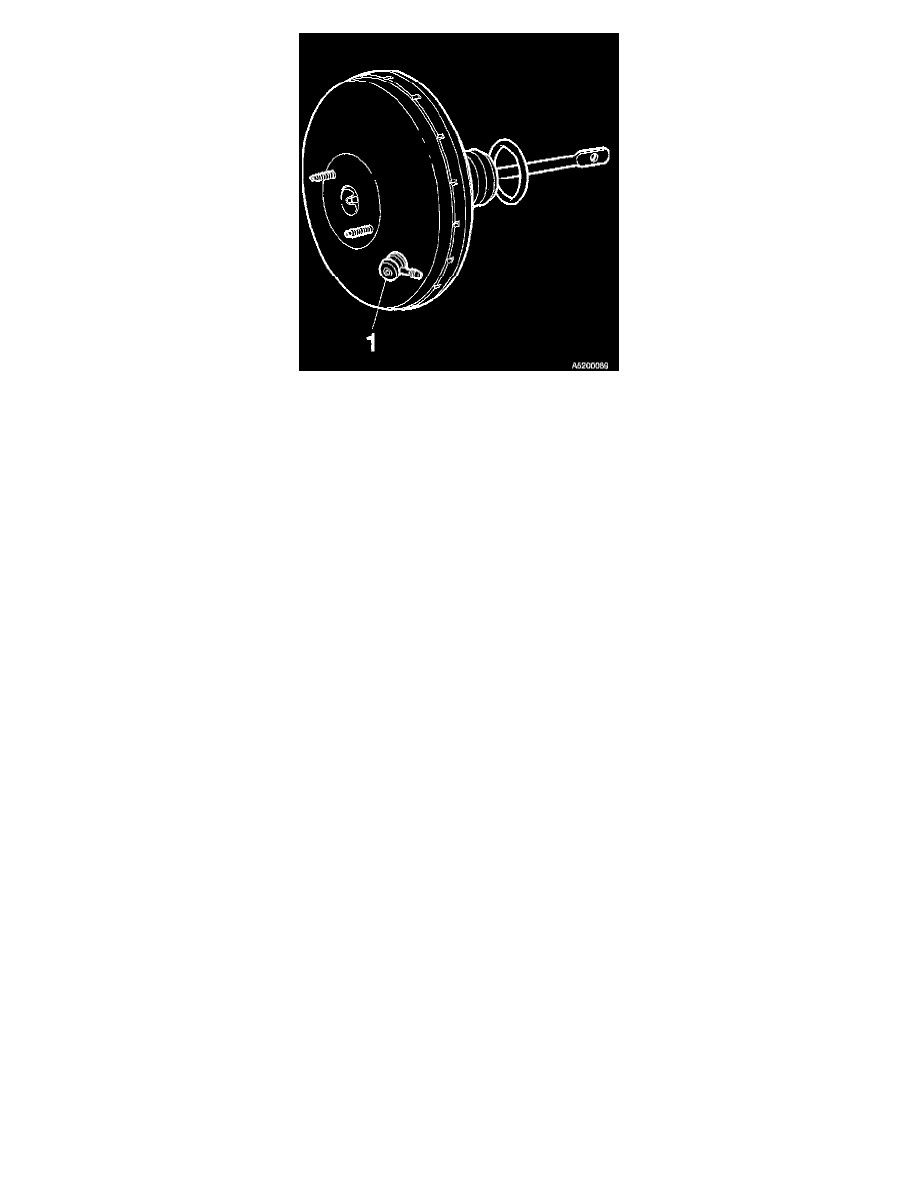 Transfer the cable clips and the seal to the new power brake booster. If necessary replace the seal.
Install:
-
The power brake booster with the connector for the relief valve (1) at four o'clock.
Connect the push rod to the brake pedal.
Install:
-
The retaining clip
-
The four new mounting nuts. Tighten to 25 Nm.
Install:
-
The main cylinder.
-
The bracket with the ABS hydraulic modulator. Then continue according to instructions below.
Finishing work
It is important that the stop lamp switch is set after the brake pedal lever has been disconnected from the power brake booster.
-
Remove and install the stop lamp switch. 
-
Install the sound insulation under the steering wheel.
Right-Hand Drive Cars
Replacing the power brake booster, right-hand drive cars
Special tools: 
999 5517, 5518
998 5972
951 2050
Preparations
-
Ignition off.
Put rags under the hydraulic unit to protect painted surfaces against brake fluid spillage.
Disconnect: