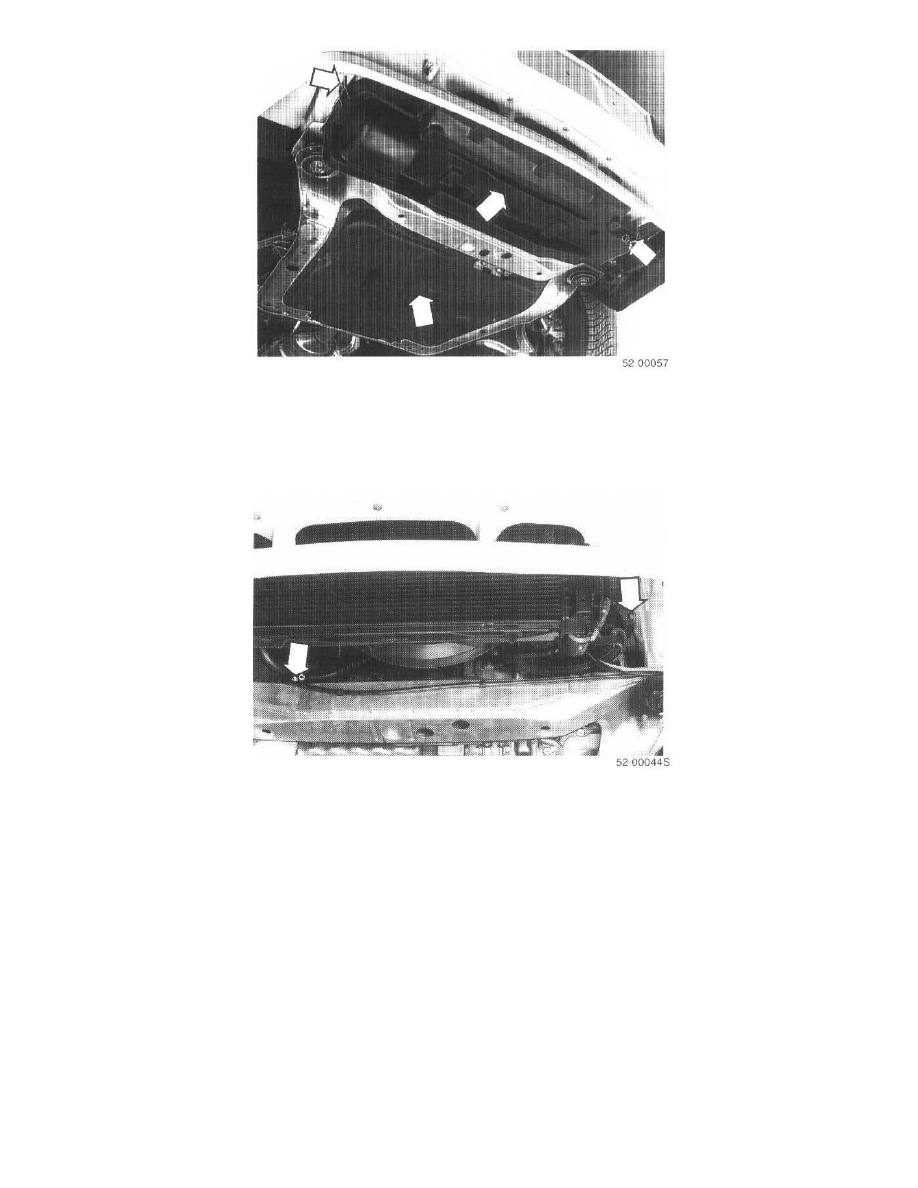 Remove: 
-
Both front protective cover bolts. Push cover forward so that guide on rear edge comes clear. Undo cover at front edge.
Working with car jacked up, continued
Remove: 
-
Cable pipe mounting bolt from subframe. 
Unhook pipe from frame.
-
Bolt from negative lead clip on frame member.
In cars with turbo:
-
Disconnect turbo air pipe from hose connection by lower intercooler connection.
Installation tools