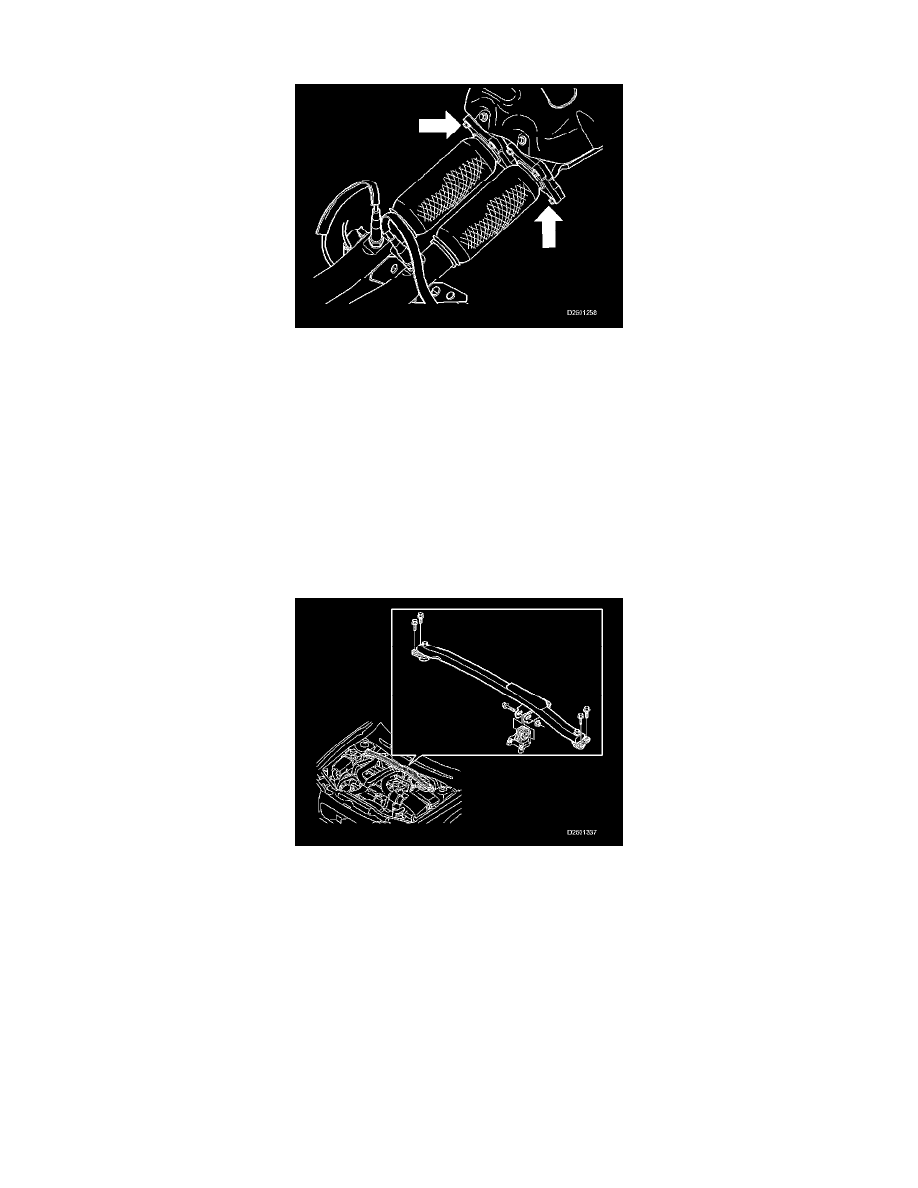 6 cylinder engines
5
Remove:
-
the splash guard under the engine
Note!
Clean and spray the exposed threads using rustproofing agent prior to removal.
-
the nuts at the manifold and front exhaust pipe flange
-
the screws for the front SIPS member. Disconnect the brake pipe from the clips on the SIPS crossmember
Release the exhaust system from the manifold. Leave the exhaust system resting on the rear SIPS members.
6
Remove:
-
the four screws in the spring strut turret
-
the screw and nut for the engine stabilizer bracket
-
the tie strap for the power steering hose
-
the engine stabilizer brace.
7