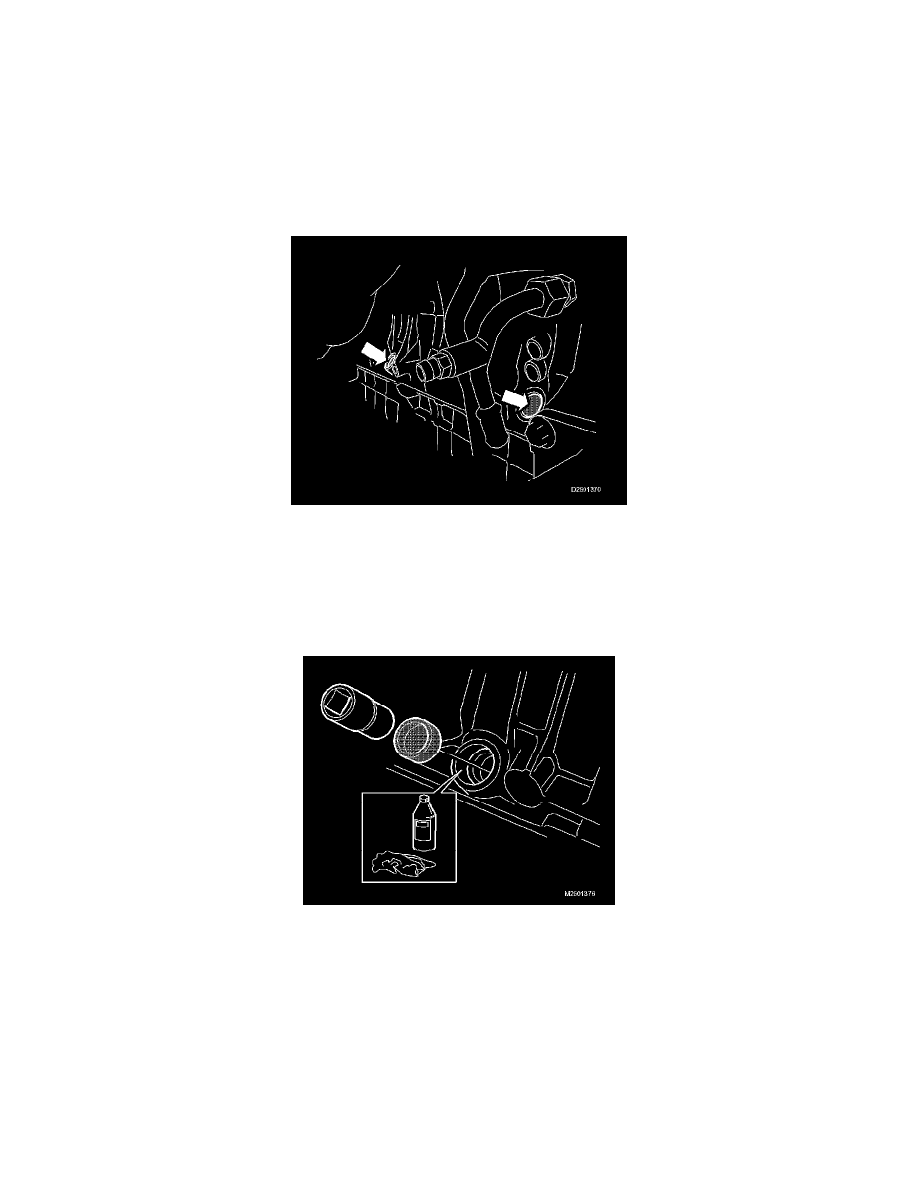 Removing the manifold
9
Note!
Clean and spray the exposed stud threads using rustproofing agent prior to removal.
Remove:
-
the nuts for the manifold
-
the manifold
-
the gaskets.
Removing the plug
10
The illustration displays the position of the plugs on the cylinder block.
Clean any oil and dirt from around the existing plug. 
Both the plugs must be replaced at the same time. 
Remove the plug by pressing a hole in the rubber in the center of the plug and then prying it out. Use a small screwdriver
Installing the plug
11
Thoroughly clean any oil from in or around the hole. Use isopropyl alcohol or similar.
Install a new plug by tapping it in. Use a long socket with a maximum outer diameter of 16.5 mm. When the socket bottoms out the tone will change. See
the following step.
12