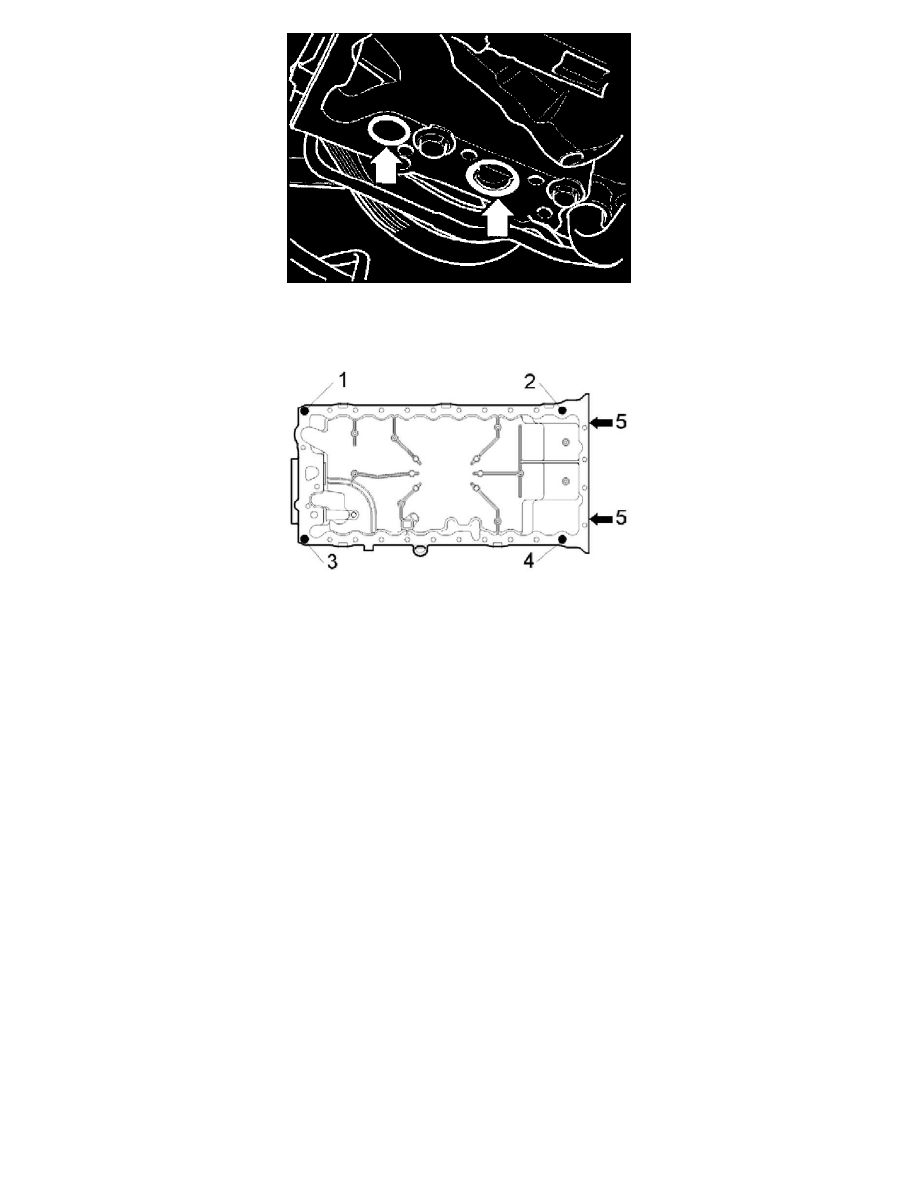 -
new O-rings.
-
the oil sump. Secure it loosely with a few screws.
-
the remaining screws loosely.
Press the sump against the transmission. Tighten the screws (1), (2), (3) and (4) to 3 Nm. First tighten the screws (5) to 25 Nm. Then tighten to 48 Nm
.
Tighten all screws in the sump joint to 17 Nm. Start at the transmission and continue forwards in pairs.
Install the screw for the bracket for the fuel line.
Connect the oil cooler to the sump. Use new O-rings.
Reinstall the pipe on the sub-frame.
Install
-
a new oil filter.
-
the oil plug with a new gasket.
-
the oil dipstick and its pipe. Use a new O-ring.
Note!
Check that the O-ring is correctly positioned.
Fill with engine oil. Run the engine to operating temperature.
Check for oil leaks from the oil sump or oil cooler.
Install the splashguard under the engine.
Check the oil level. Top up if required.