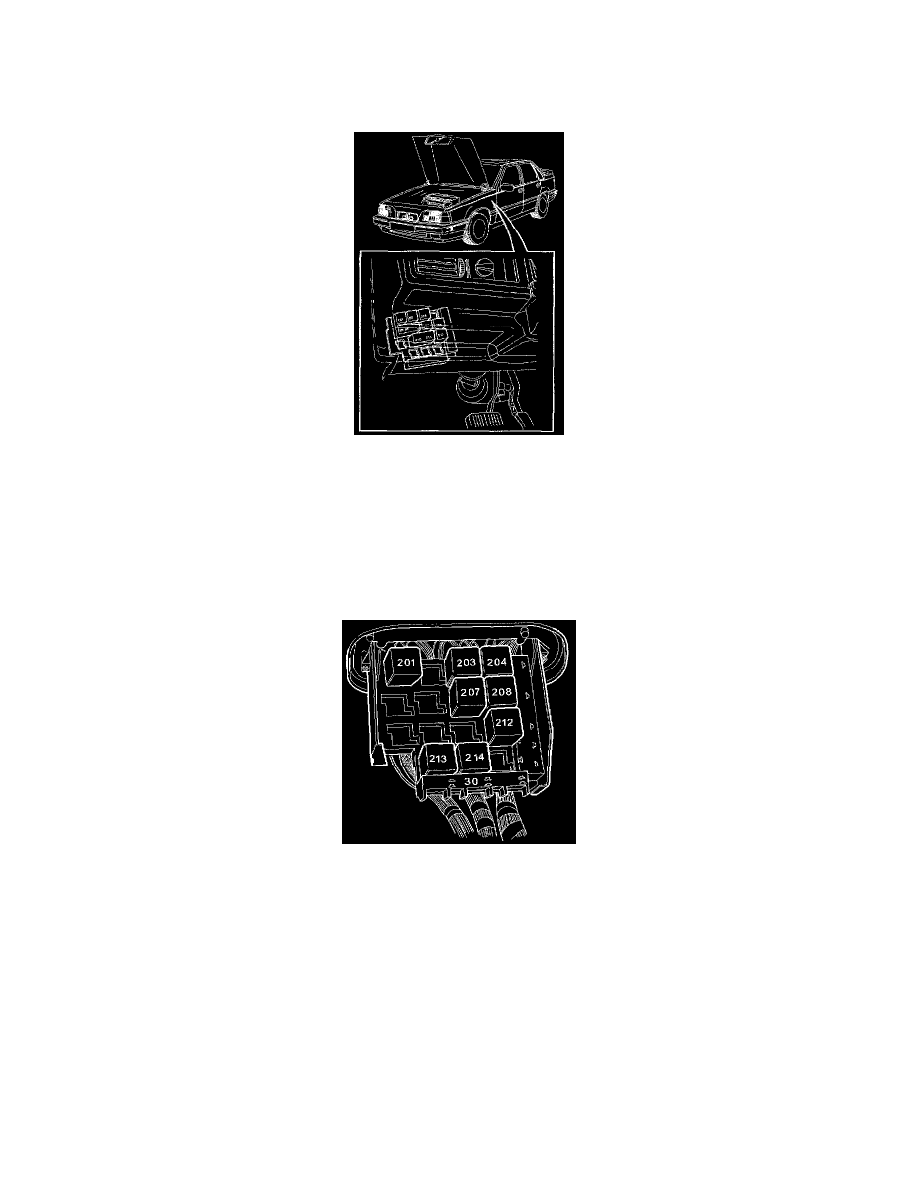 Electrical Accessory Panel: Service and Repair
Relay Replacement via Passenger Compartment
DB1 Removing Relay(s):
The passenger compartment central electrical unit is located on the driver's side under the soundproofing panel.
Remove:
-
battery negative lead.
-
soundproofing panel screws.
-
soundproofing panel.
-
relay(s).
DB2 Installing
-
Replace relay. Position of relays as illustrated: 
-
Connect battery negative lead.
-
Test relay function.
-
Install soundproofing panel and screws.
Position of Relays in Passenger Compartment Central Electrical Unit:
201 Fog lamp relay.
203 Intermittent windshield wiper.
204 Intermittent rear windshield wiper.
207 Exhaust temperature sensor.
208 Rear demist/heated door mirrors.
212 Seat belt reminder / Key reminder.
213 Bridge front fog lamps.
214 Heated rear seat.