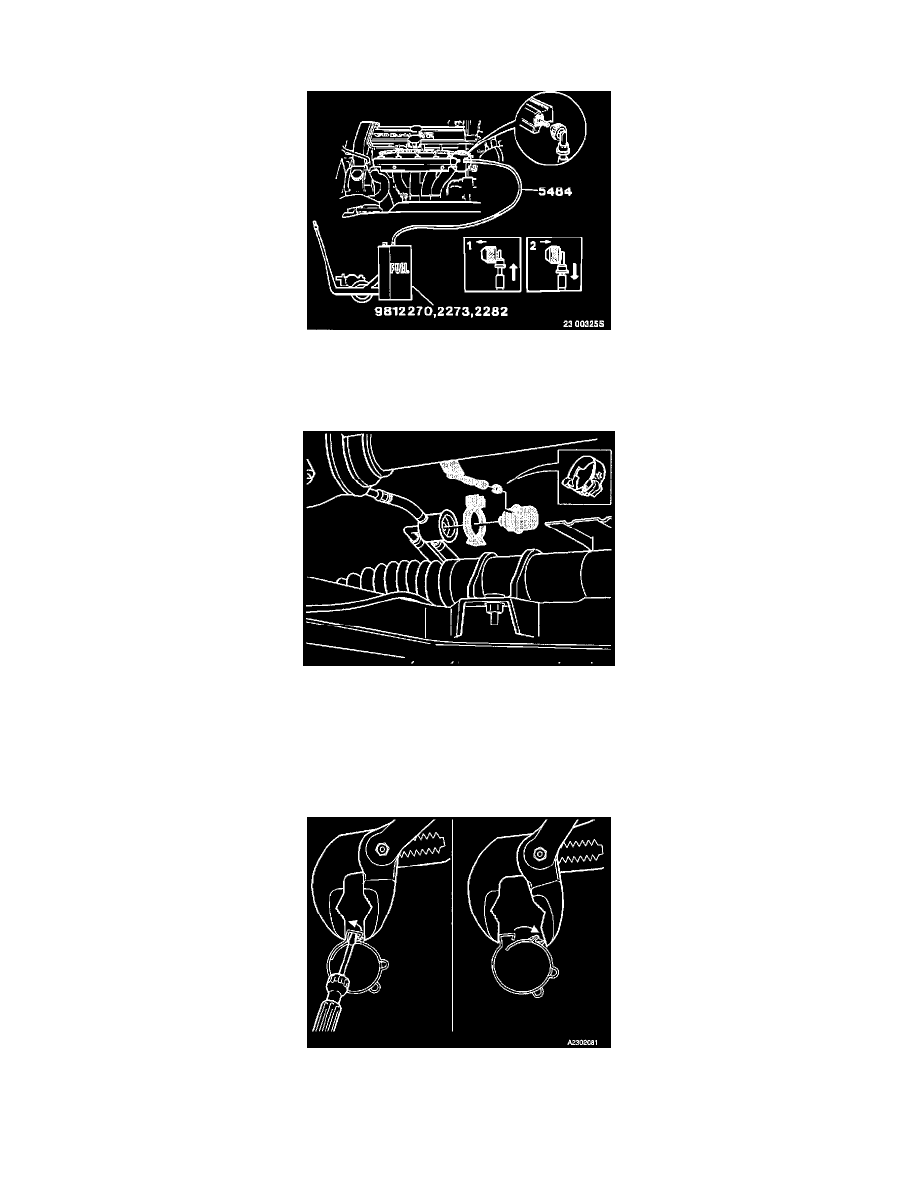 Fuel Pressure Regulator: Service and Repair
Special tools: 999 5533, 999 5972
Fuel Rail Service Port
Draining Fuel System
-
Drain fuel system.
Removing Fuel Pressure Regulator
-
Remove the larger clamp Torx 25.
-
Remove fuel pressure regulator.
-
Remove small clamp.
-
Disconnect hose.
Note!  The clamp will be reused.
Removing Clamp:
-
squeeze clamp with a pipe wrench. Hold in place.
-
pry apart with a small screwdriver.
Installing Fuel Pressure Regulator