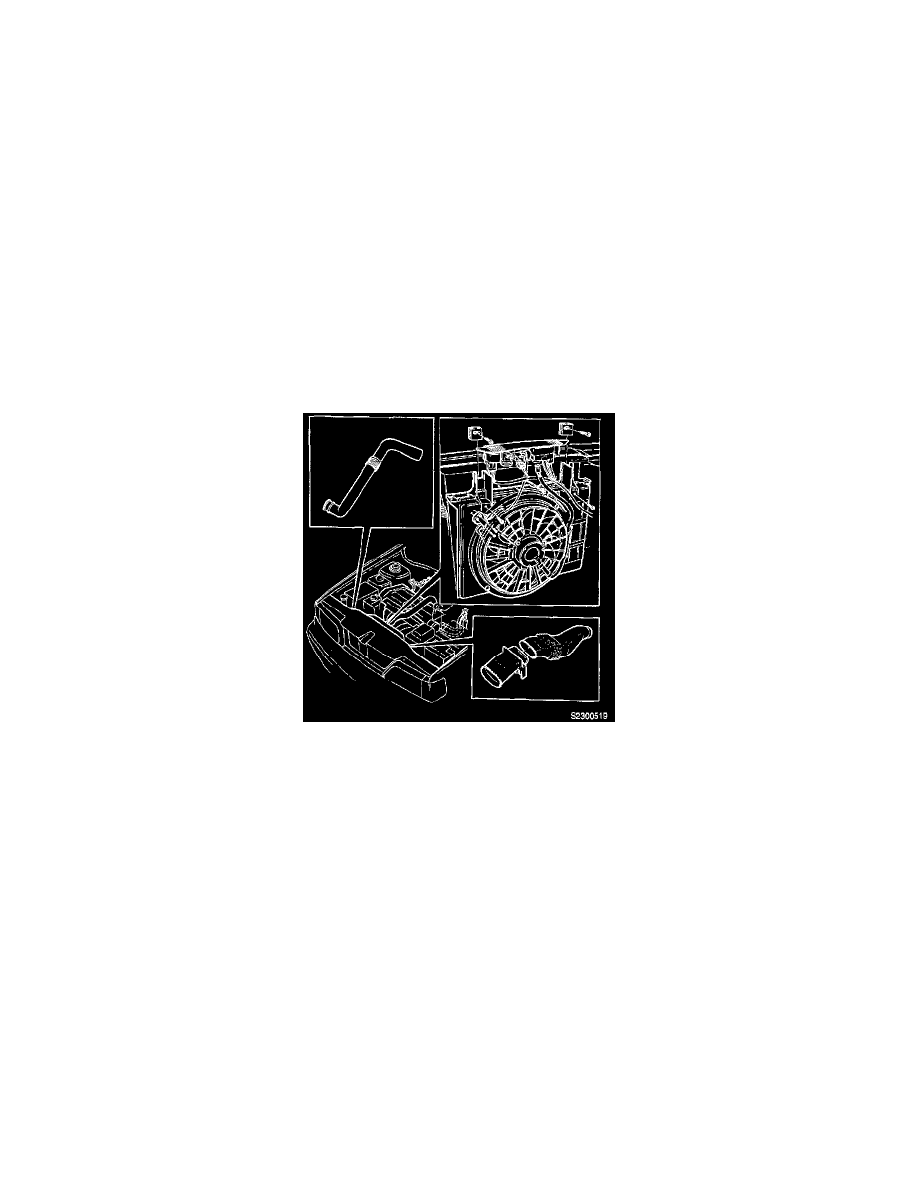 Knock Sensor: Service and Repair
Special tools: 999 5533 (5), 999 5474
Preparations
Remove:
-
Battery negative lead.
-
Throttle pulley cover.
-
Throttle cable.
-
Spark plug cover.
-
Crankcase ventilation from the cylinder head.
Removing Fuel Rail With Injectors
Remove:
-
Fuel rail cover
-
Injector connectors
-
Fuel line clips (2) and fuel rail mounting screws (2)
-
Install the five holders 999 5533 on the injectors according to.
-
Put a cable grip around delivery line and injector 1 holder to prevent them twisting and leaking fuel.
-
Carefully lift up injectors and fuel rail and place on a protective cover on top of engine.
NOTE:  Handle injectors carefully to avoid damage to nozzles and needles.
Removing Engine Cooling Fan
Remove:
-
Air intake and intake hose to air cleaner (ACL).
-
Canister purge (CP) valve hose at intake manifold.
-
The two screws holding the canister purge valve to the engine cooling fan (FC) shroud.
-
Canister purge valve connector.
-
Engine cooling fan shroud mounting screws (4).
-
Air duct to engine control module (ECM) box.
-
Fold back shroud a little. Pull up relay mounting and disassemble engine cooling fan connectors and disconnect pulsed secondary air injection
system (PAIR) pump valve hoses.
-
Fan shroud spacers.
-
Engine cooling fan and shroud.
-
Cover radiator with protective panel 999 5474.