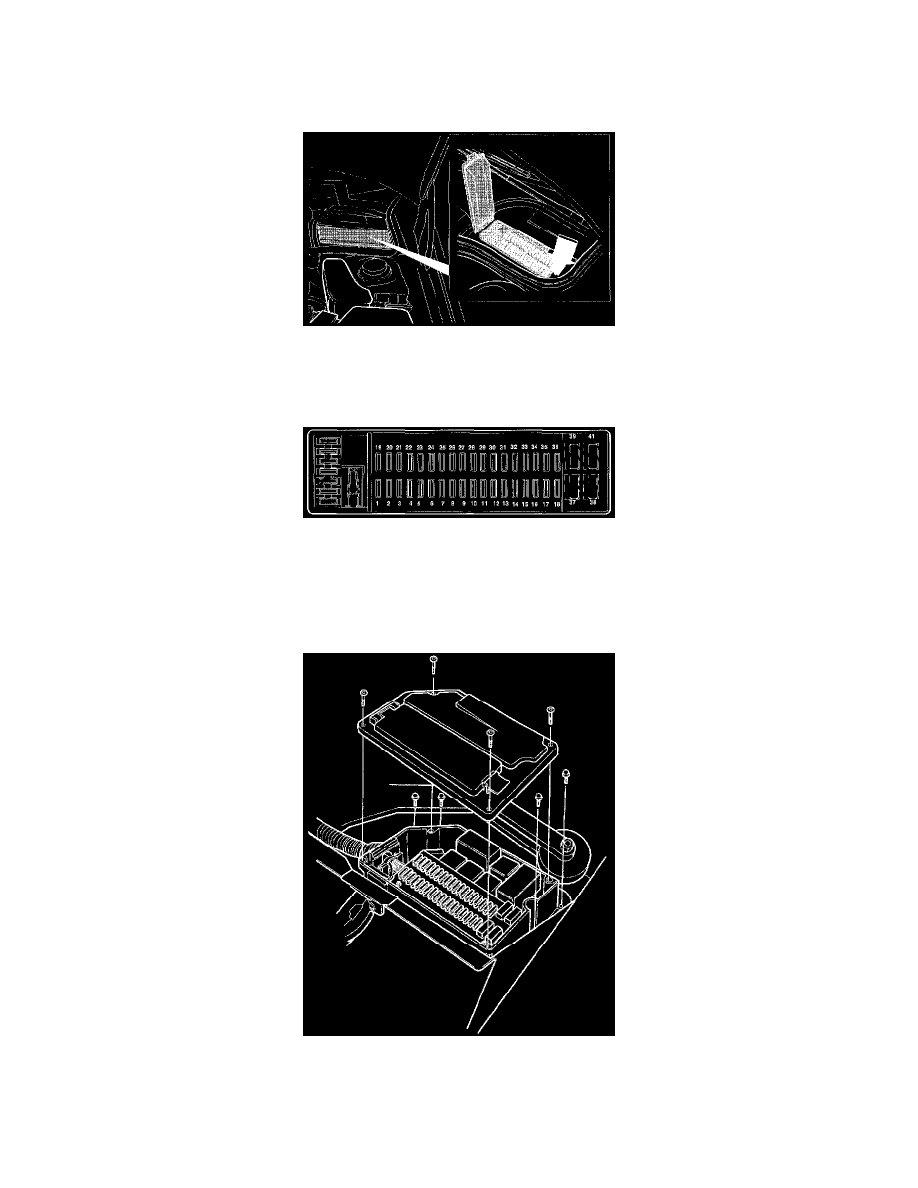 Electrical Accessory Panel: Service and Repair
Central Electrical Unit Removal
IA1 Central Electrical Unit - General Information:
The central electrical unit has been designed for accessories. Fuse 35 has been reserved for accessories. If further accessories are to be installed the
central electrical unit must be lifted out so that reserve positions (1 or 38) can then be used
IA2 Fuse, List:
See inside the cover for the position and rated output of fuses, or See: Fuse/Application and ID
If uncertain whether a fuse is intact, proceed as follows:
-
Ignition on.
-
Check for a voltage on both test outputs on the fuse.
IA3 Removing Central Electrical Unit:
Remove:
-
battery negative lead (disconnect).
-
windshield wipers and panel according to CA1 - CA6. See: Wiper and Washer Systems/Wiper Motor/Service and Repair
-
central electrical unit cover (four screws).
-
all relays in the passenger compartment central electrical unit. See: Relay Replacement via Passenger Compartment