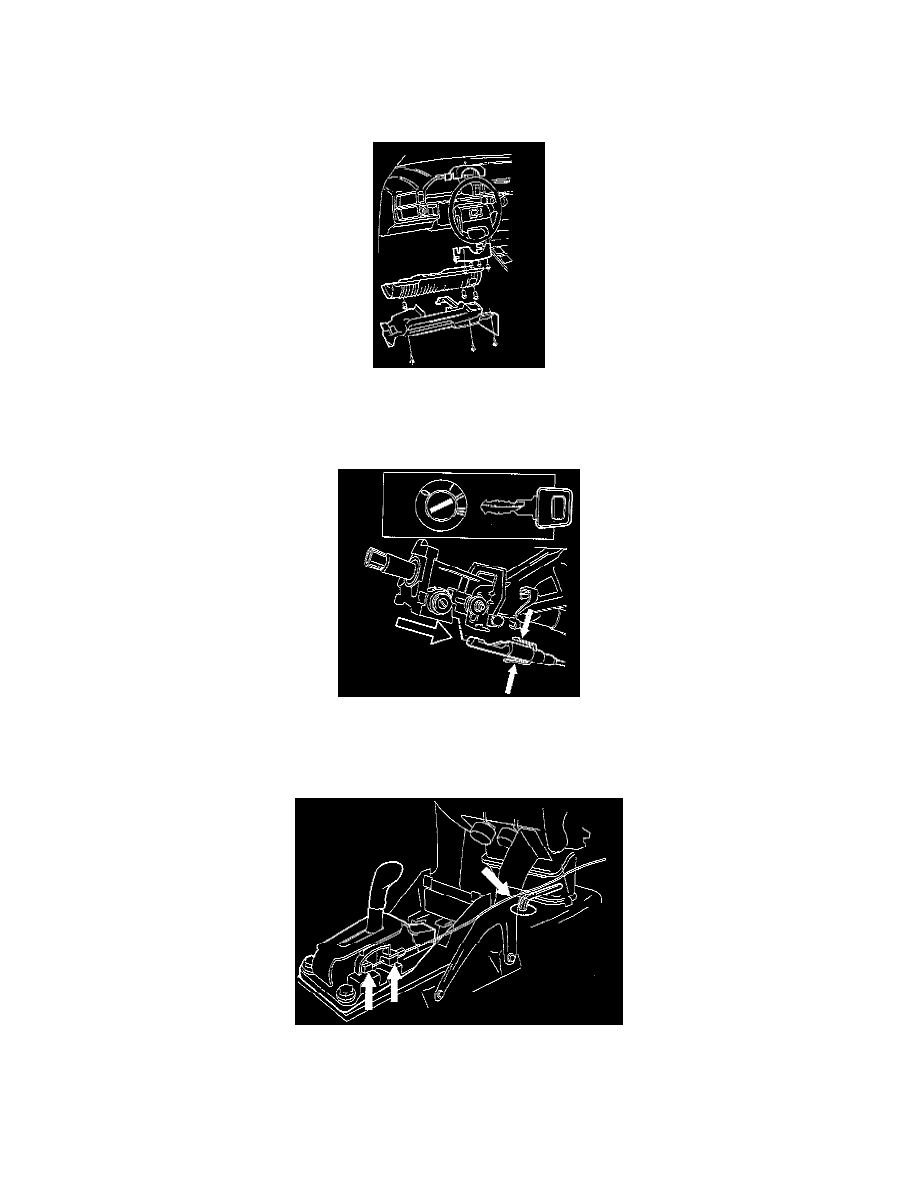 Ignition Lock Cable: Service and Repair
1. Preparations
-
Remove: 
Battery negative lead
Center console as per steps 3 and 4 of Shift Cable A/T replacement, refer to Transmission and Drivetrain.
2. Remove:
-
Steering column covers
-
Soundproofing panel and knee bolster underneath dashboard
-
Fold back carpet and remove side panel.
3. Disconnect cable from ignition switch
-
Move gear shift lever to position P.
-
Turn ignition key to position I or II.
-
Depress cable end locking tabs in ignition switch and withdraw cable.
4. Removal
-
Disconnect cable from adjustment point and locking plate in gear selector housing.
-
Right-hand drive models only, remove:
Lamp holder from light molding.
Remove cable from retaining clip and cable.