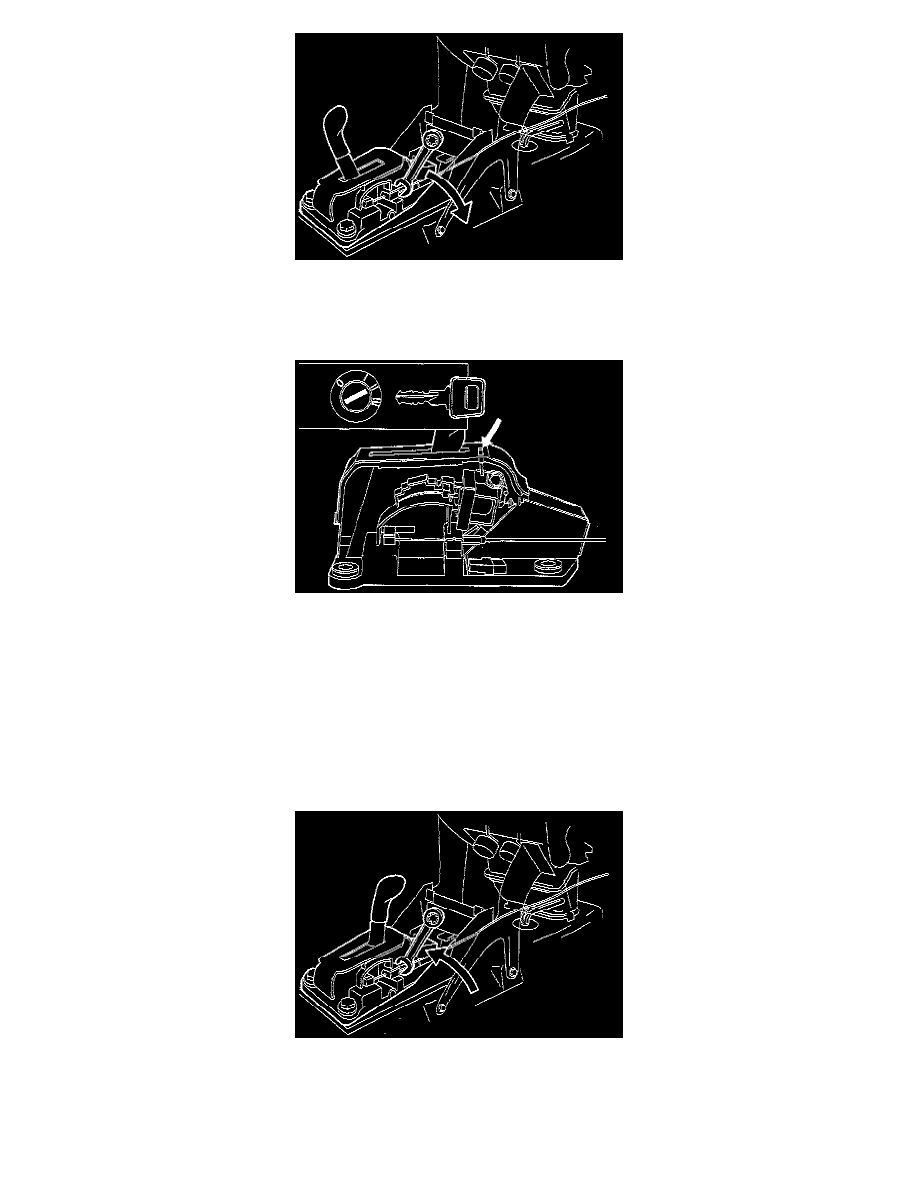 11. Move lever to position other than P.
-
It should not be possible to remove the ignition key from ignition lock.
-
If key can be removed, cable is too long.
Adjust by tightening cable at adjustment point until key cannot be removed.
12. Check Of Shift-lock Override Function
-
Move gear shift lever to position P and turn ignition key to position I or II.
-
Do NOT depress brake pedal.
-
Depress the override button.
Try moving the gear shift from position P.
It should be possible to move the gear shift selector.
-
Return lever to position P and remove ignition key
-
Press override button.
It should not now be possible to move lever from position P.
Override function should operate only when ignition key is in position I or II.
-
If adjustment is needed, proceed to next step.
13. Adjustment of shift-lock override function
-
If the gear shift selector can be moved from the P position with the ignition key removed from the ignition lock:
Tighten cable by turning at adjustment point approx. 1 turn in the direction of the arrow on the picture.
Check function.
If required tighten cable 1/2 turns more, turning adjuster in the direction of the arrow on the picture