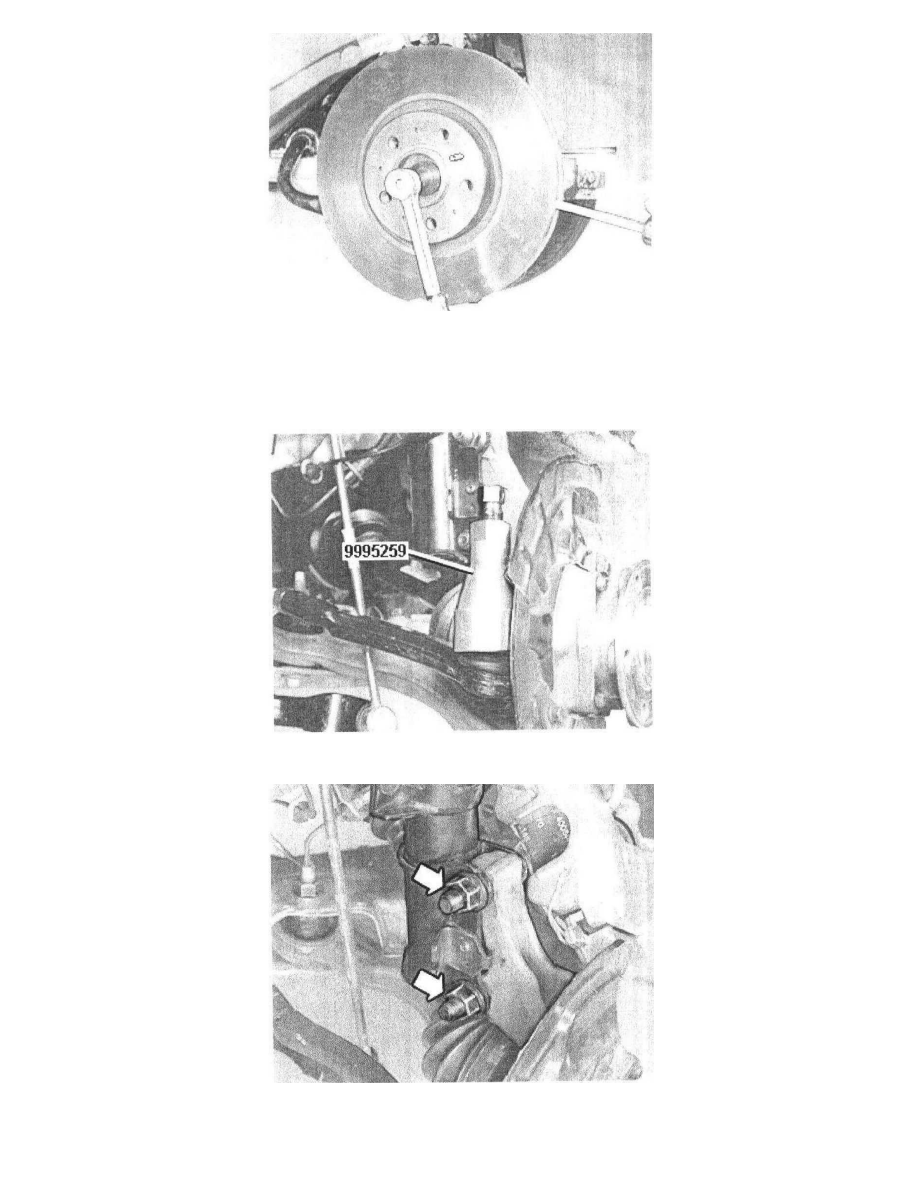 -
drive shaft screw. Use a screwdriver as counterhold on the brake disc
-
locating pin holding brake disc
-
brake disc.
Slacken off end of the drive shaft in the hub by knocking the drive shaft into the hub approximately 10 - 15 mm. 
Use a rubber or copper mallet.
-
tie rod ends from the steering arm. Use puller 999 52S9.
-
both screws retaining the spring strut in the stub axle.