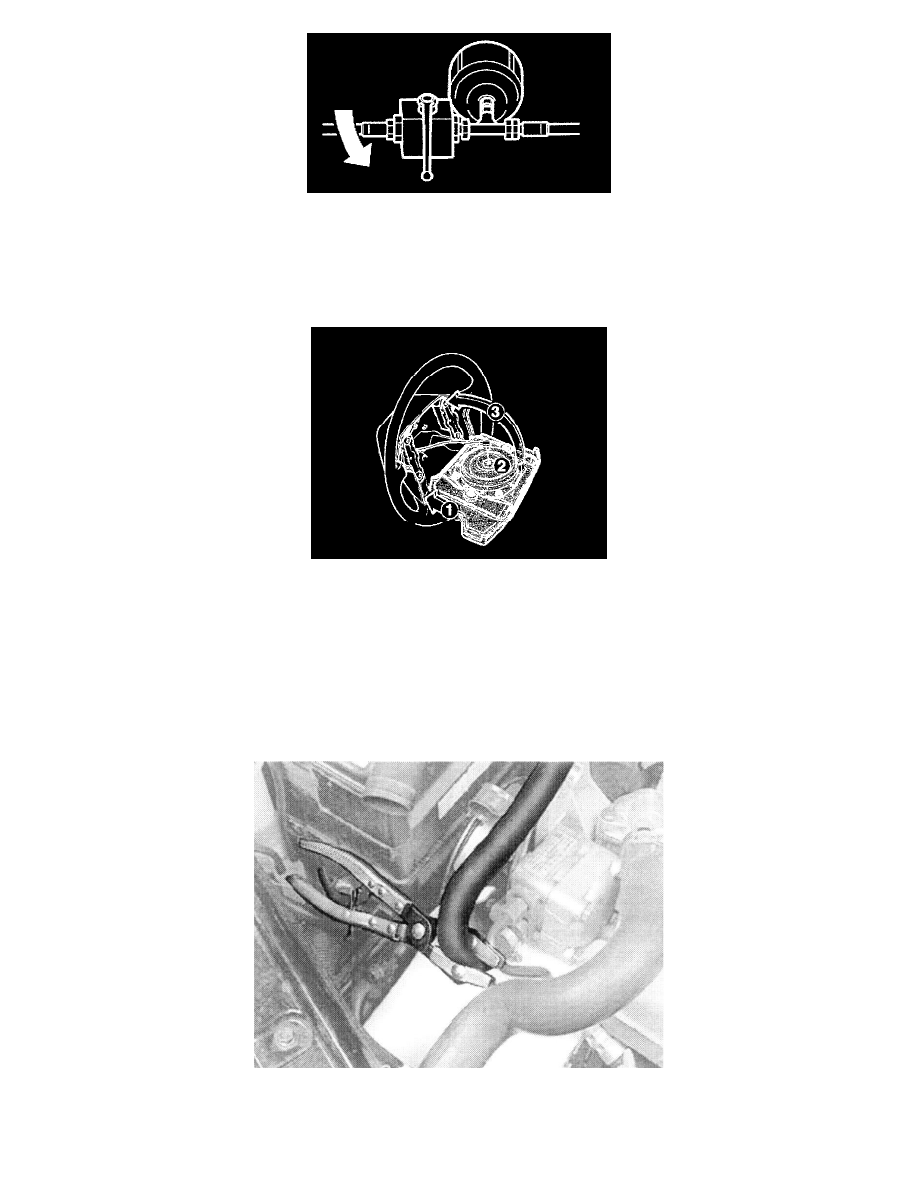 - 
Shut the cock for a maximum of 10 seconds. If the pump is not faulty the manometer pressure should rise to the correct value: 10.2 - 11 MPa
- 
If the pressure lies outside the above values:
Recondition or replace the pump
- 
Switch off the engine.
Disconnecting the measuring instrument 
Remove
- 
the battery negative lead
- 
tool 998 8695.
Place the bottom section of the steering wheel module on the steering wheel (1). Connect the connector (2).
Fold in steering wheel module (3). Install the torx screws. Tighten to 10 Nm.
Check that nothing is trapped and that the steering wheel module is correctly secured.
- 
Install lock grip pliers on the oil pump return hose.
Note! Place paper over the generator (GEN) as protection against oil.
- 
Disconnect the test instrument and the nipples