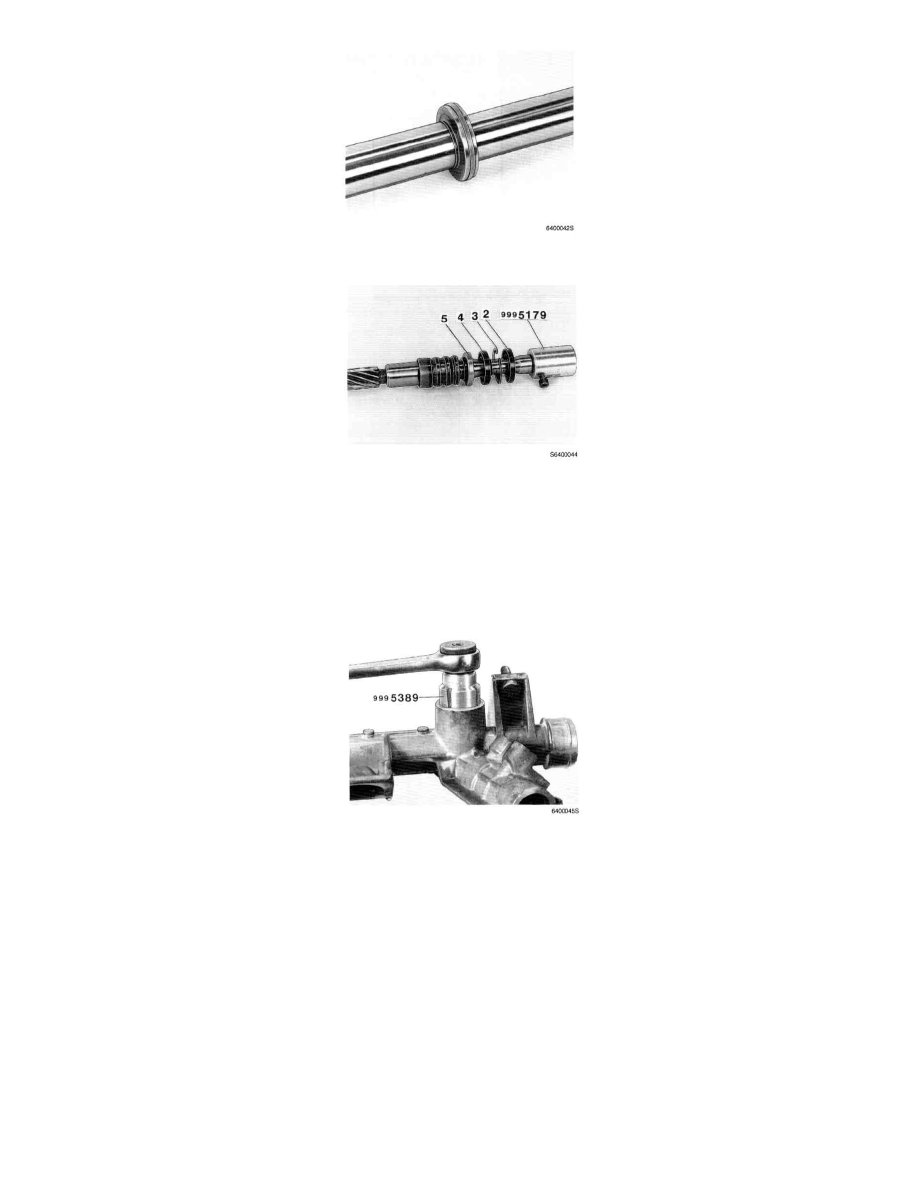 19. Piston seal. Replace piston seal only if damaged or if car has covered more than 40,000 km (25,000 miles).
20. Remove from pinion: 
a. Socket (1). 
b. Dust seal (2).
c. Snap ring (circlip) (3). 
d. Seal (4). 
e. Roller bearing (5).
NOTE:  The four teflon seals on the rotary valve sleeve must not be removed.    
21. Clean and inspect all components. Inspect:
-
Boots (gaiters); replace as required.
-
Boot seals; replace as required.
-
All components for wear, corrosion, cracks and pressure damage.
-
Pinion and valve sleeve. Complete steering gear must be replaced if these components are damaged.
NOTE:  Carefully clean and dress threads in steering gear housing. Use dressing tool for preload device cover.
Assemble
Tool Required 
^
999 1801 Handle 
^
999 5277 Drift
^
999 5388 Drift
^
999 5393 Drift 
^
999 5179 Socket 
^
999 5519 Drift 
^
999 5182 Protective Sleeve