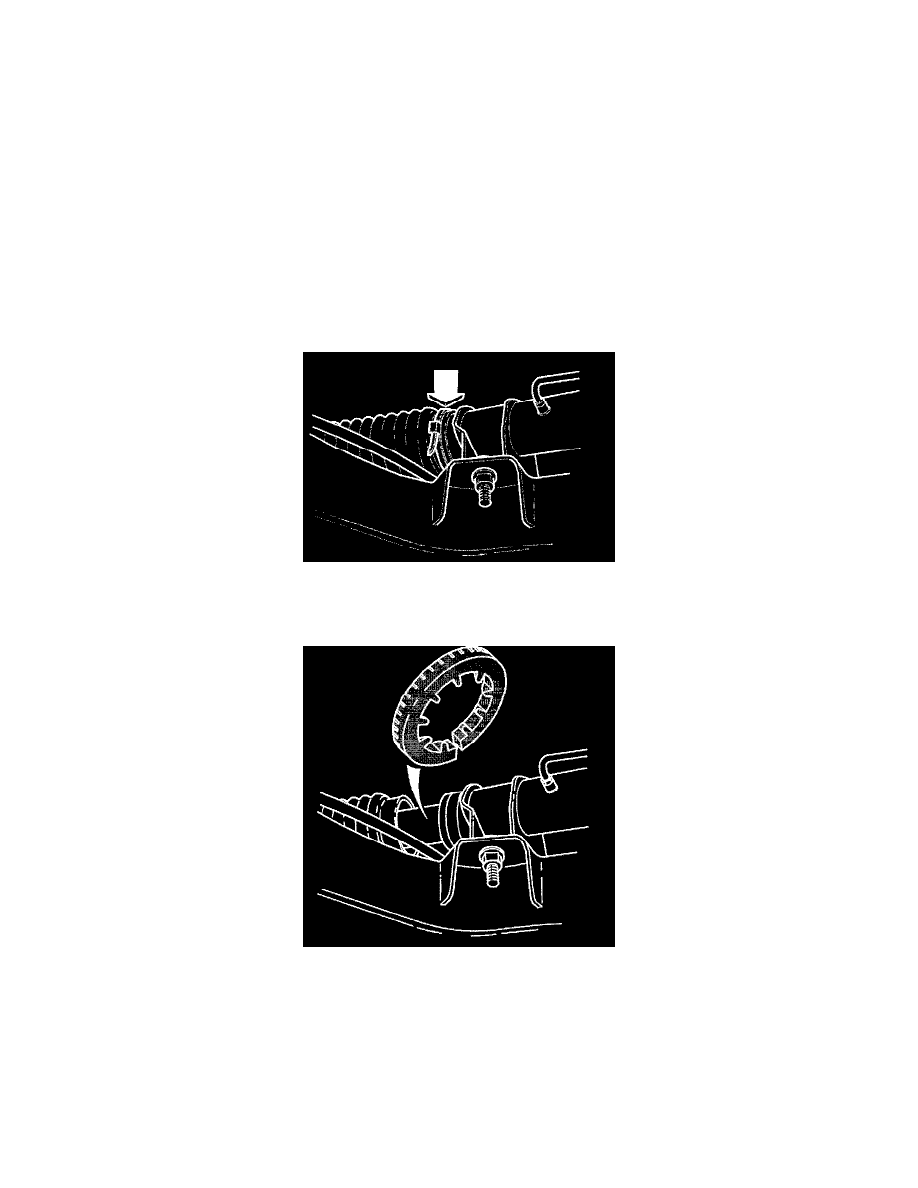 Steering Gear: Service and Repair
Steering Gear Spacers, Installation
Steering Gear Spacers, Installation 
Spacers must be installed at each end of the steering gear if the car is equipped with 16" or 17" wheels, and with tires of 205 mm or more in width, see
below, to avoid contact between the tires and body at full wheel lock.
The spacers also serve to reduce the force exerted on the control arm by the wheel lock limiter on the steering knuckle, reducing the level of noise
which may occur at full lock. The spacers comprise part of a kit P/N 271800-5.
Note!  This modification increases the turning circle by 0.3 - 0.5 meters. 
As a further noise reduction measure, the wheel lock limiter may, if required, be ground back.
Note!  This applies only to cars with aluminum control arms.
Installation of Spacers
Clean area around boot. Remove clamp
Take care to avoid damage to boot.
Push boot back.
Heat spacers in warm water for a few minutes to facilitate mounting on steering rack
Press spacers onto rack
Flat side of spacer should face steering gear housing.
Press spacer against inner ball joint on tie rod.
Reinstall Boot 
Ensure that rubber sealing strip (A) is in position on steering gear.
Note!  Sealing strip is fitted only on right side on right-hand drive cars.