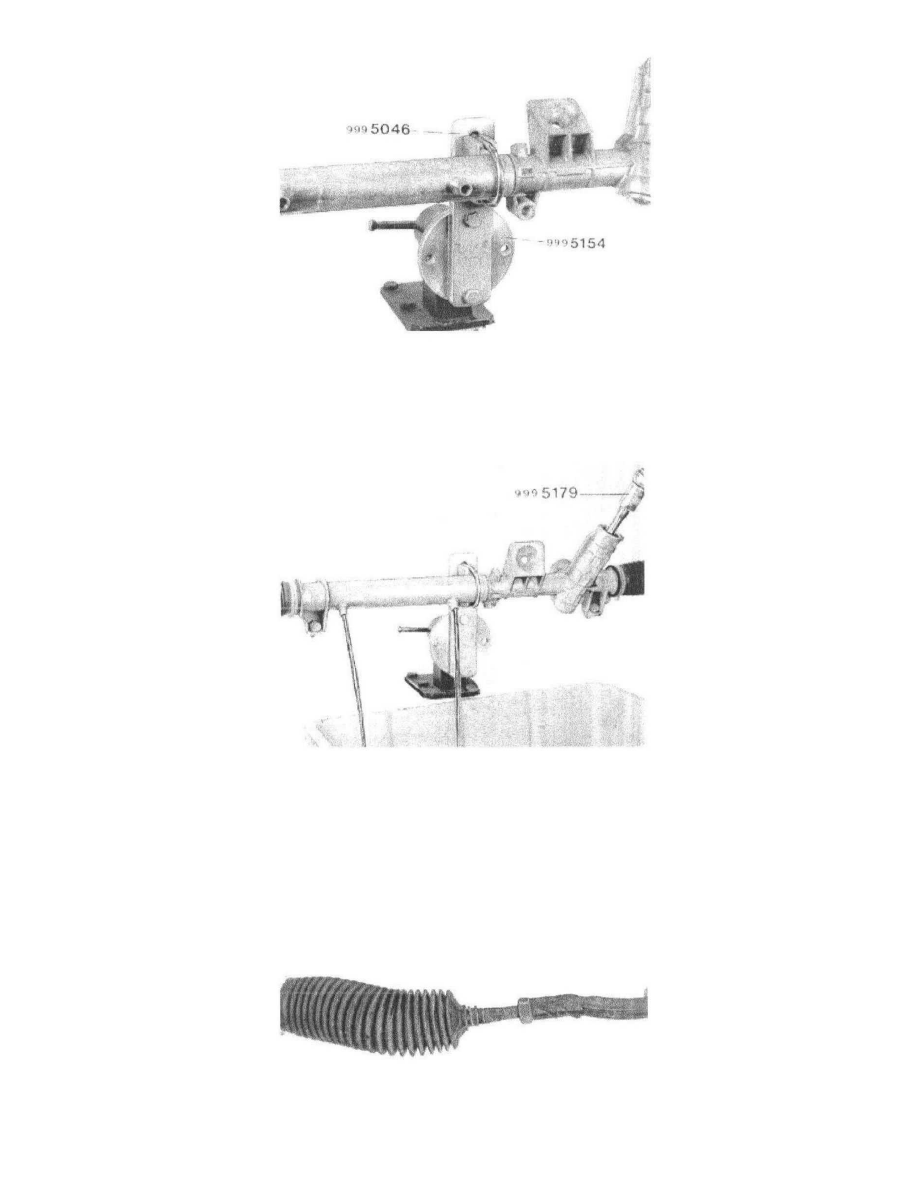 Install steering gear in fixture 999 5046 and stand 999 2250 or 999 5154
Use U-bolt 1272597-4 and intermediate piece 1272679-0 for attachment.
Drain steering gear oil 
Position a container under the pipe connectors. Turn pinion backwards and forwards until the oil is pumped out. Use socket 999 5179 and a bar.
Position steering rack in central position.
Check for wear in outer and inner ball joints.
Remove:
-
the outer ball joints
-
clamps and boots