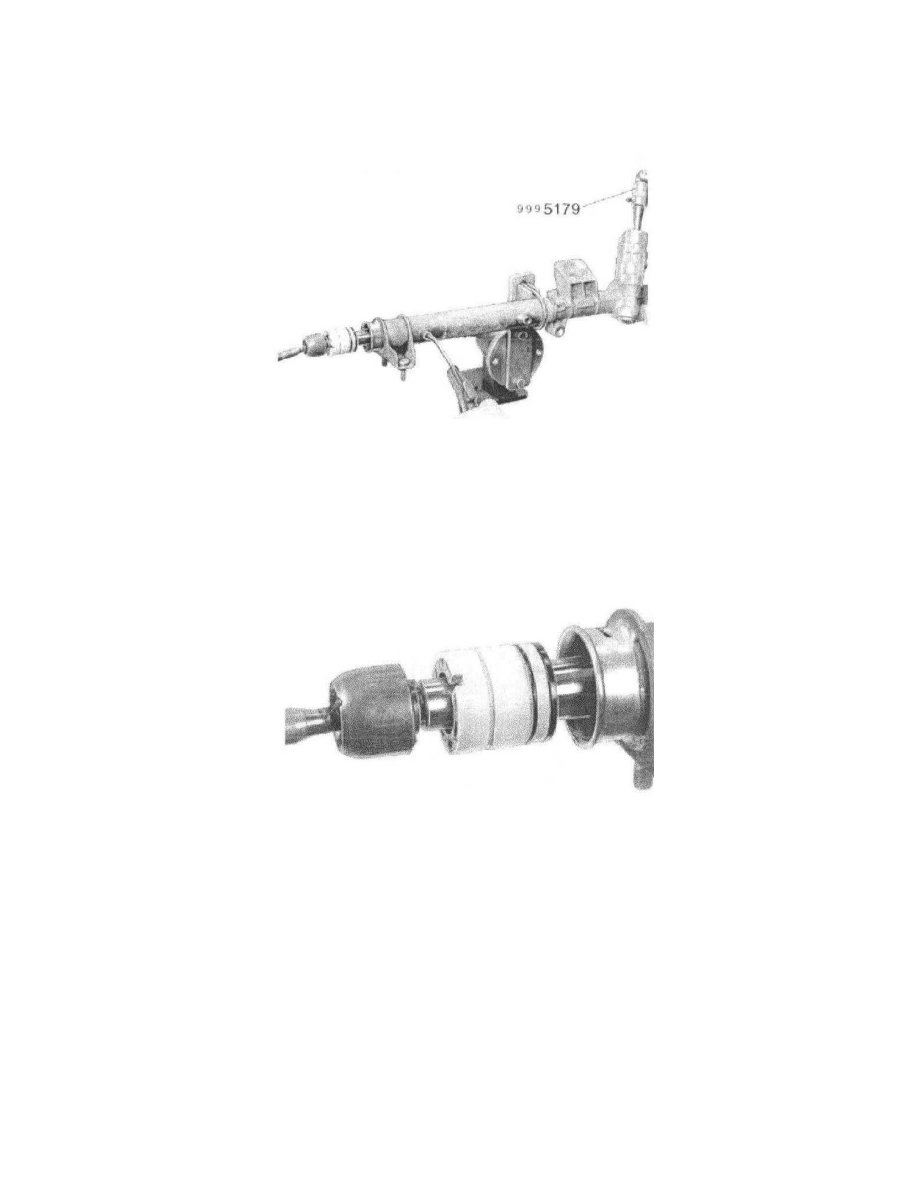 Note!  If necessary a screwdriver can also be used to pry the wire out.
Blow through steering rack bushing and seal
Counterhold pinion with socket 999 5179 and a bar.
Use compressed air in the outer pipe coupling to force out the bushing with seal. The steering rod is now acting as a stop, to prevent the bushing
escaping.
Warning  The compressed air can cause a loud bang. Use ear defenders. 
Remove: 
-
the tie rod
-
the bushing with seal.
Remove the steering rack pre- tensioning assembly