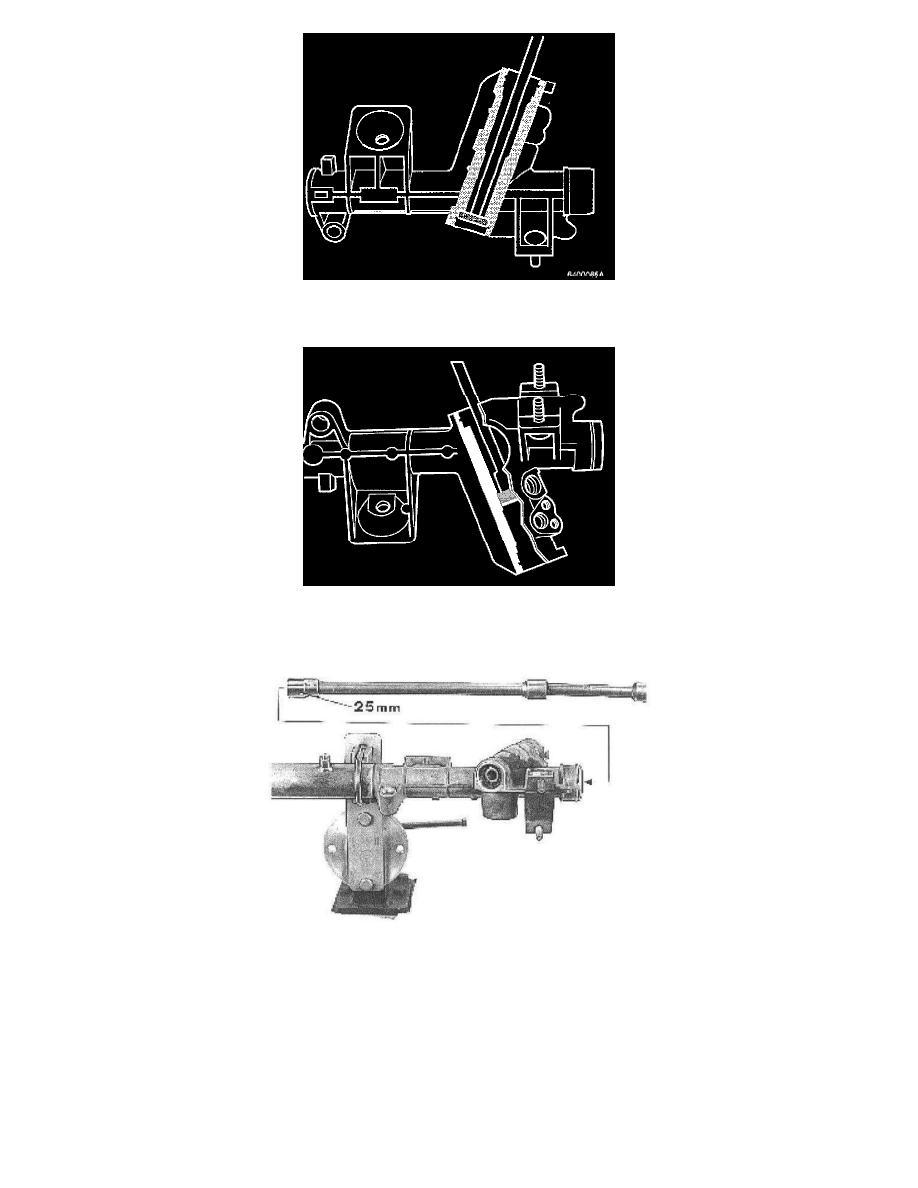 Remove the snap ring and knock out the bearing with drift.
Knock out pinion lower seal and bushing from underneath
Use a long extension bar and a socket with a 24 mm exterior diameter.
Tap out steering rack seal and support ring from steering gear housing
Use two extension shaft and a socket with 25 mm exterior diameter.
Install the extension and the socket through the steering gear housing. Ensure that the socket connects with the edge of the support ring. Tap out the
seal and support ring.
Caution  Take care not to damage the surfaces in the housing.