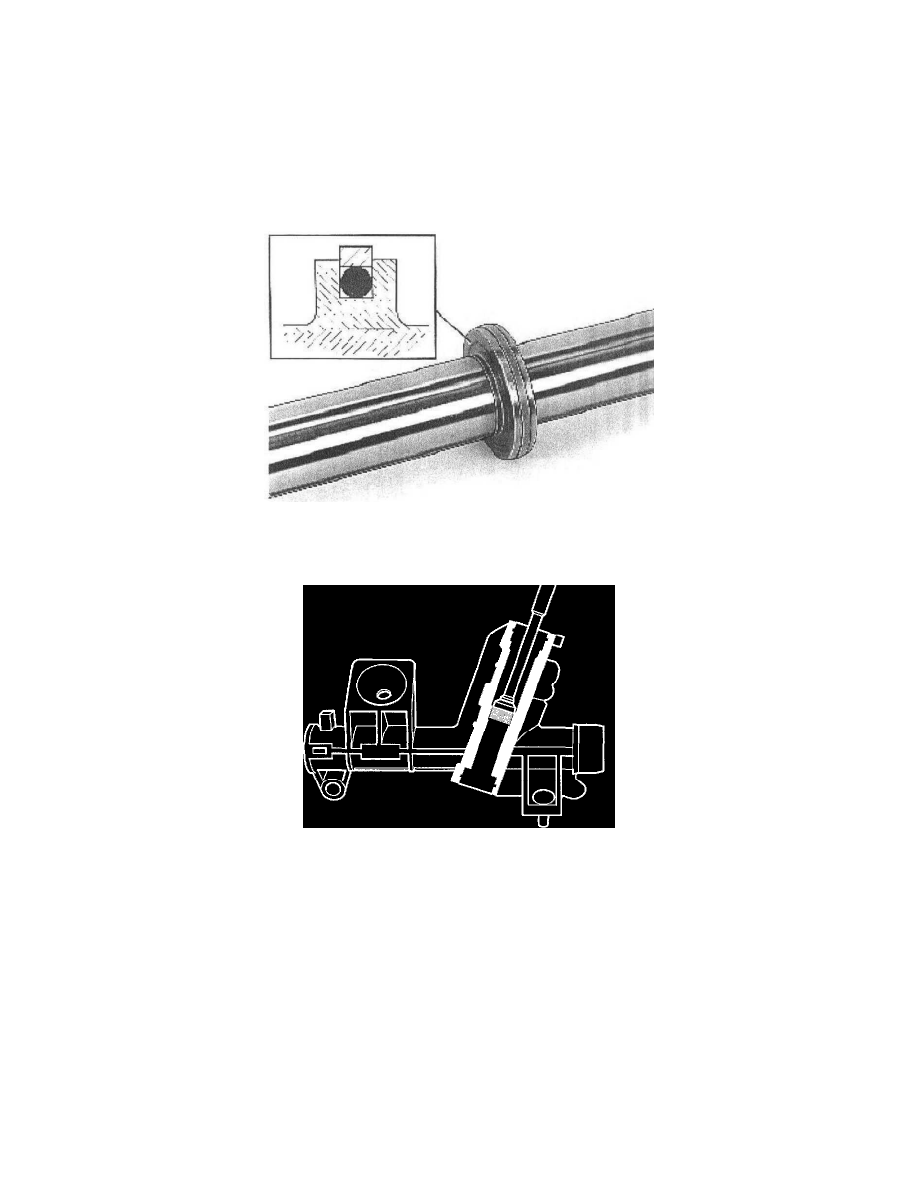 -
boots, change as necessary
-
boot seals, change as necessary.
-
All components for wear, corrosion, cracking and pressure damage.
-
pinion with valve sleeve. If these parts are damaged the steering gear must be replaced.
Caution  Thoroughly clean the threads in the steering gear housing. Use cleaning tool 999 5389 for the pre-tensioning assembly insert.
Assembling the steering gear
Piston seal 
Replace the piston seal only if it is damaged or if the car has driven more than 40,000 km 
Install first O-ring and then the Teflon ring. Heat the Teflon ring to 40 - 50°C if it is difficult to thread onto the piston.
Install the new pinion bushing in the steering gear housing
Use bar 999 1801 and drift 999 5277.
Caution  Be careful when installing bushing. If it is deformed the pinion will jam.
Check through the pre-tensioning assembly hole that the bushing is correctly seated in the housing.
Install a new sealing ring in the steering gear housing