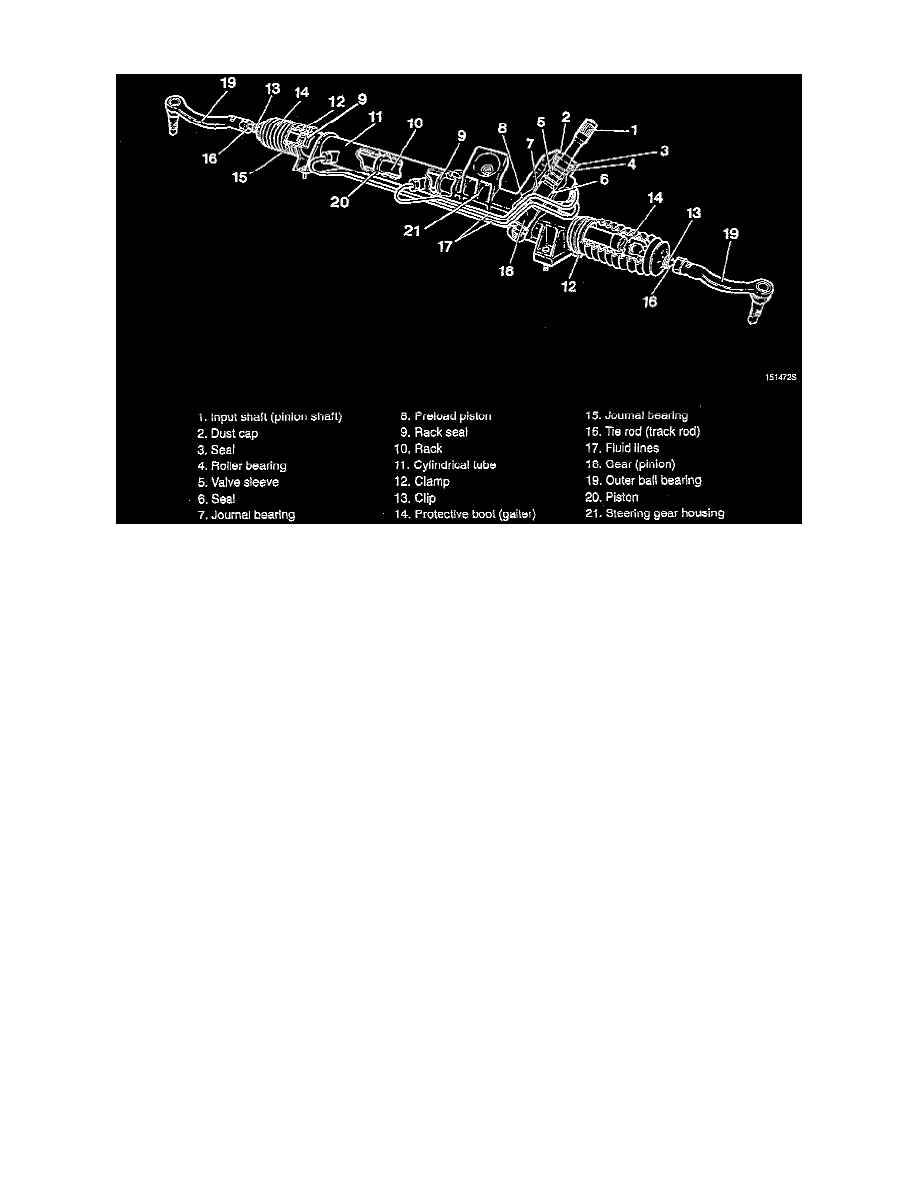 Steering Gear: Description and Operation
Design 
The steering gear is of the rack and pinion type in which both the mechanical and power steering components are combined in a single unit. Among
other features, this means that the mechanical steering function remains available if the power steering function is lost for any reason. The mechanical
assembly consists of the pinion (18), rack (10) and tie rods (track rods) (19). The pinion is supported in a journal bearing in the steering gear housing.
The input shaft is supported in a ball bearing (4). At the right-hand end, the rack is supported in a plain bearing. The rack is actuated in the housing by
the pinion (18) and a spring-loaded preloaded piston. A cylindrical tube (11) attached to the steering gear housing (21) also acts as operating cylinder
for the power steering piston. The power steering pump fluid is controlled by the rotary valve in the steering gear housing. the steering gear input shaft
is attached to the pinion by a torsion rod. The tie rod (track rods), which are provided with ball joints at each end, also form part of the steering gear.
The inner joints are located inside the protective boots (gaiters) and are attached directly to the rack, while the outer joints are permanently lubricated
and attached to the tie rods (track rods). The mechanical components of the steering gear are lubricated by a semi-liquid grease and are separated from
the power steering assembly by seals (6) and (9). During a steering movement, when one boot (gaiter) is compressed and the other extended, air is free
to flow between the boots through the drilled-out rack and the unpressurized part of the steering gear housing.