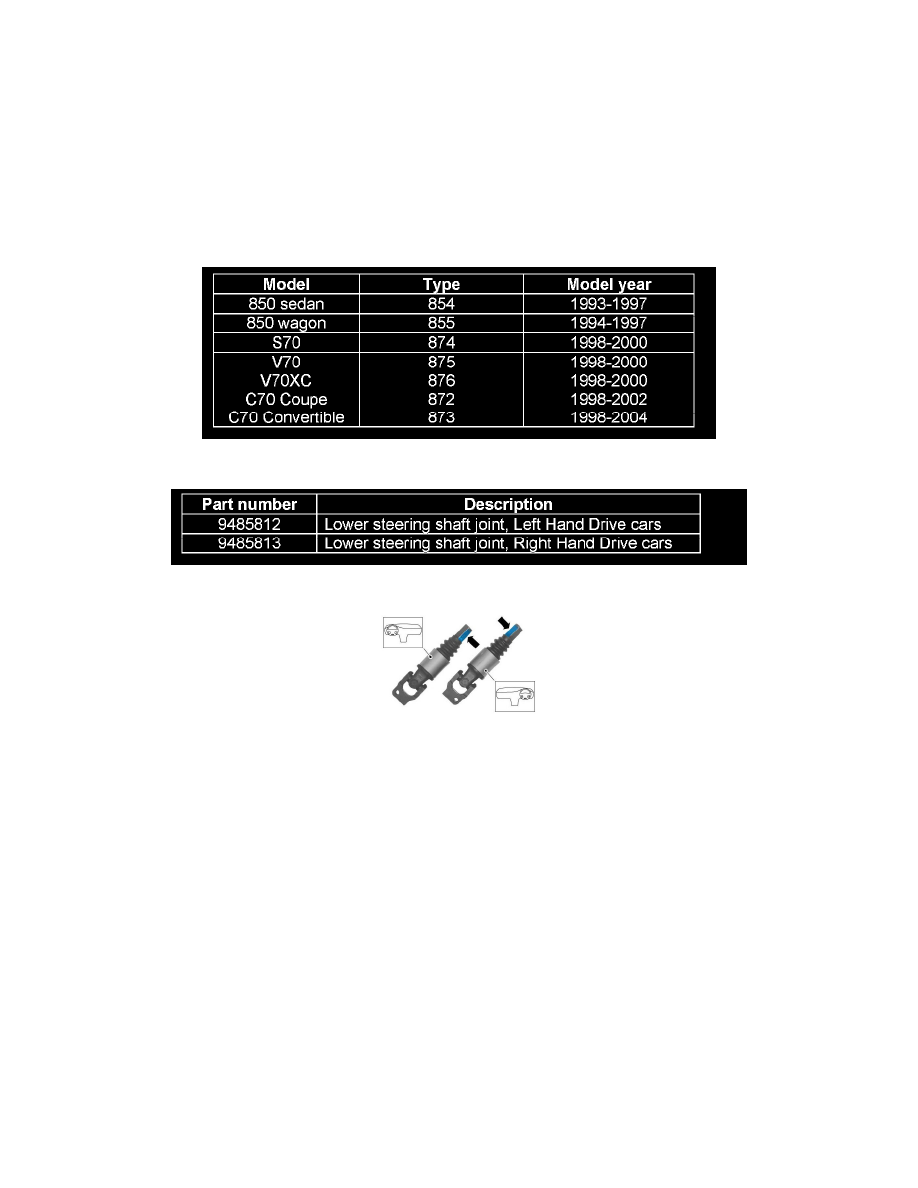 Steering Shaft: All Technical Service Bulletins
Steering - Lower Steering Shaft Replacement
NO: 64-29
DATE: 4-22-2008
MODEL: See chart below
M. YEAR: See chart below
SUBJECT:
Lower steering shaft joint replacement
REFERENCE: VIDA
Note!
If using a printed version of this TNN, first check for the latest online version. 
Affected vehicles:
Parts:
Description
The lower steering shaft joint that is intended for left-hand drive vehicles is not currently available as a replacement part. Until further notice, the
steering shaft joint for right hand drive vehicles is also the replacement part for left hand drive vehicles. This means that the steering wheel position is
displaced by 90°.
Note!
At replacement, the steering wheel position must always be adjusted and the contact reel reset.
This must be done because the mounting position, in relation to the steering shaft and steering gear, differs on the two joints.
Service
After replacing the lower steering shaft joint, adjust the steering wheel position and reset the contact reel as per VIDA:
^
Repair
^
Cleaning, Inspection and Adjustment
^
Body and interior
^
Interior equipment
^
Checking and adjusting components, SRS
^
Adjusting steering wheel position