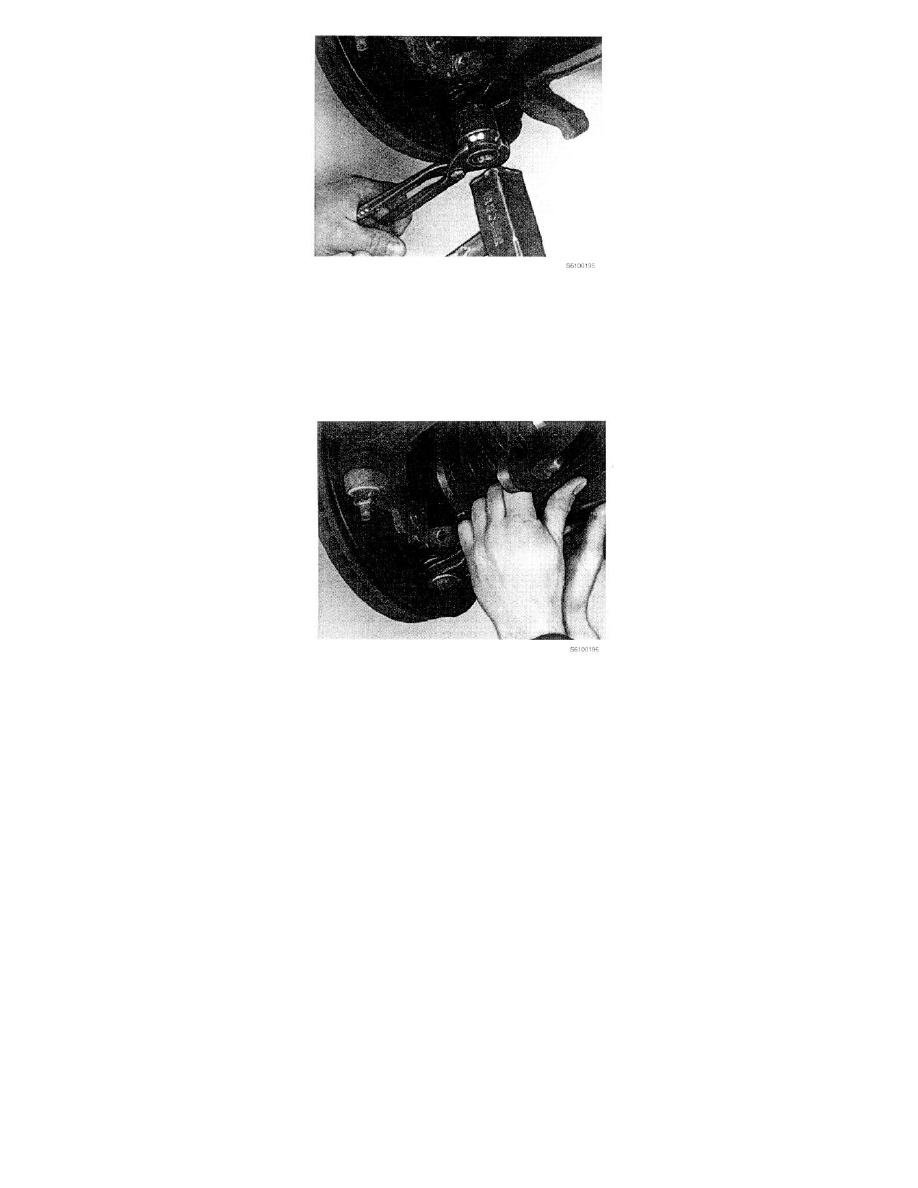 Use a socket or equivalent as extension see illustration.
Warning!
Eye protection must be worn. Do not use a steel hammer. A brass or copper hammer must be used.
Carefully knock on the socket to loosen the ball joint from the knuckle.
Verify that the ball joint is loose from the knuckle. If needed install protective sleeve 999 5562 on the ball joint boot and use a pry bar to separate the
ball joint from the steering knuckle.
Use Holder 9995563 on the control arm when the ball joint is detached.
3
Installing the ball joint
Clean off any rust and/or debris from the knuckle and the ball joint.
Apply a light coat of lubrication in on the bolt of the ball joint.
Install ball joint to the steering knuckle.