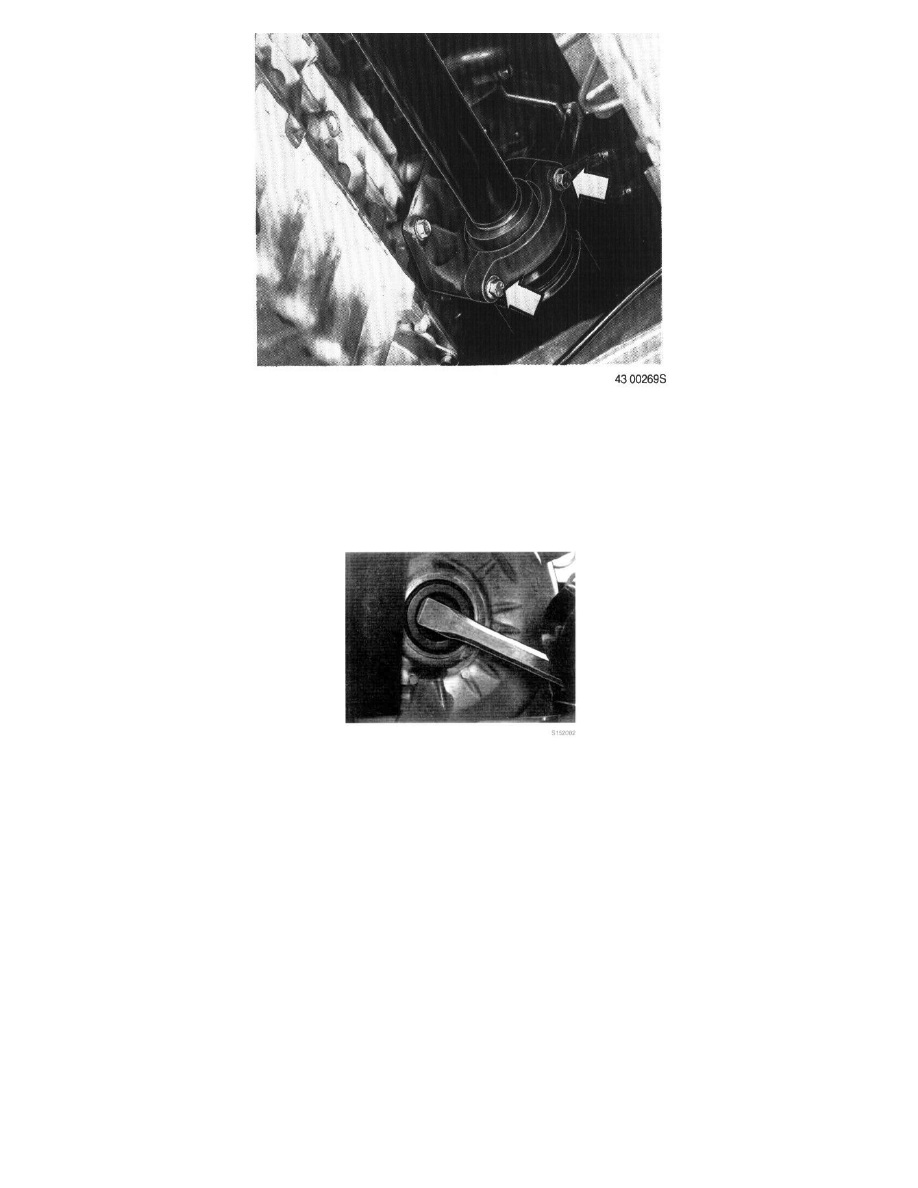 4. Right side:
-
Remove:
Splashguard from beneath engine
Bearing cap for drive shaft support bearings.
-
Detach drive shaft.
-
Press on the inner portion of shaft and at the same time fold out the spring strut.
Let drive shaft end rest on hose to steering gear.
5. Removal of seal ring
-
Use a crowbar.