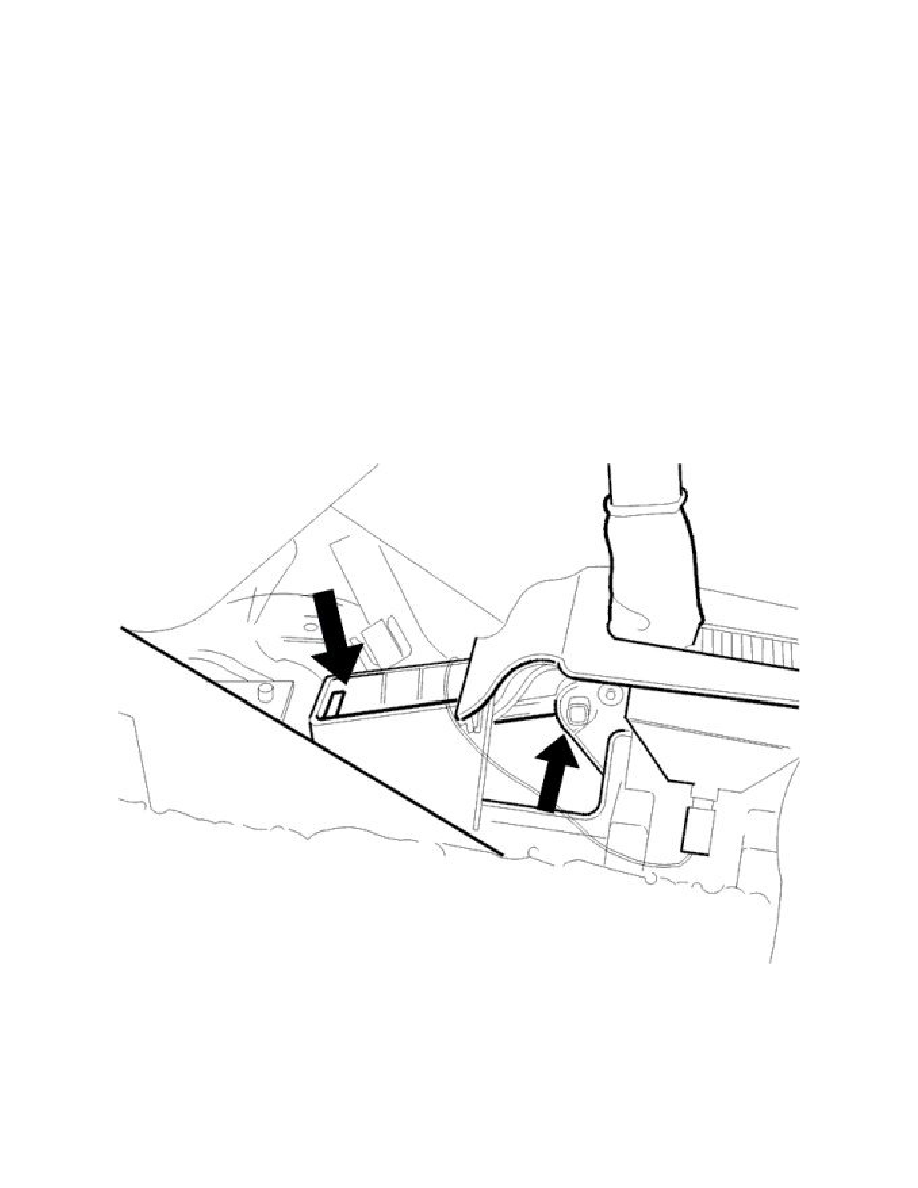 Shifter A/T: Service and Repair
Gear-shift assembly, replacing
Remove:
-
Negative cable from the battery
-
the centre console.  See: Body and Frame/Interior Moulding / Trim/Console/Service and Repair
-
Gear-shift knob as follows:
Remove the boot from the gear selector knob Turn the boot with circlip (located inside the boot) 1/4 turn and pull the boot off from the knob.
Ensure the circlip returns to its original position inside the boot after removal.
Removal
Pull the knob with shift lock button straight up from the gear-shift lever.
Hint:
Great force is required to remove the knob.
Installation
Install the gear-shift knob with shift lock button. Slide down the circlip a little in the boot. Do not turn the circlip. Lift up the boot over the
locking hooks, toward the edge of the knob. Move up and secure the circlip in the locking hooks on the knob.
-
Disconnect the gear cable from the gear selector assembly.
-
Pull out the cable shaft with a pliers.
-
Remove the circlip holding the cable casing in the gear selector assembly.
-
Remove the lamp holder from the light moulding.
Remove the connector (only cars with shift-lock)