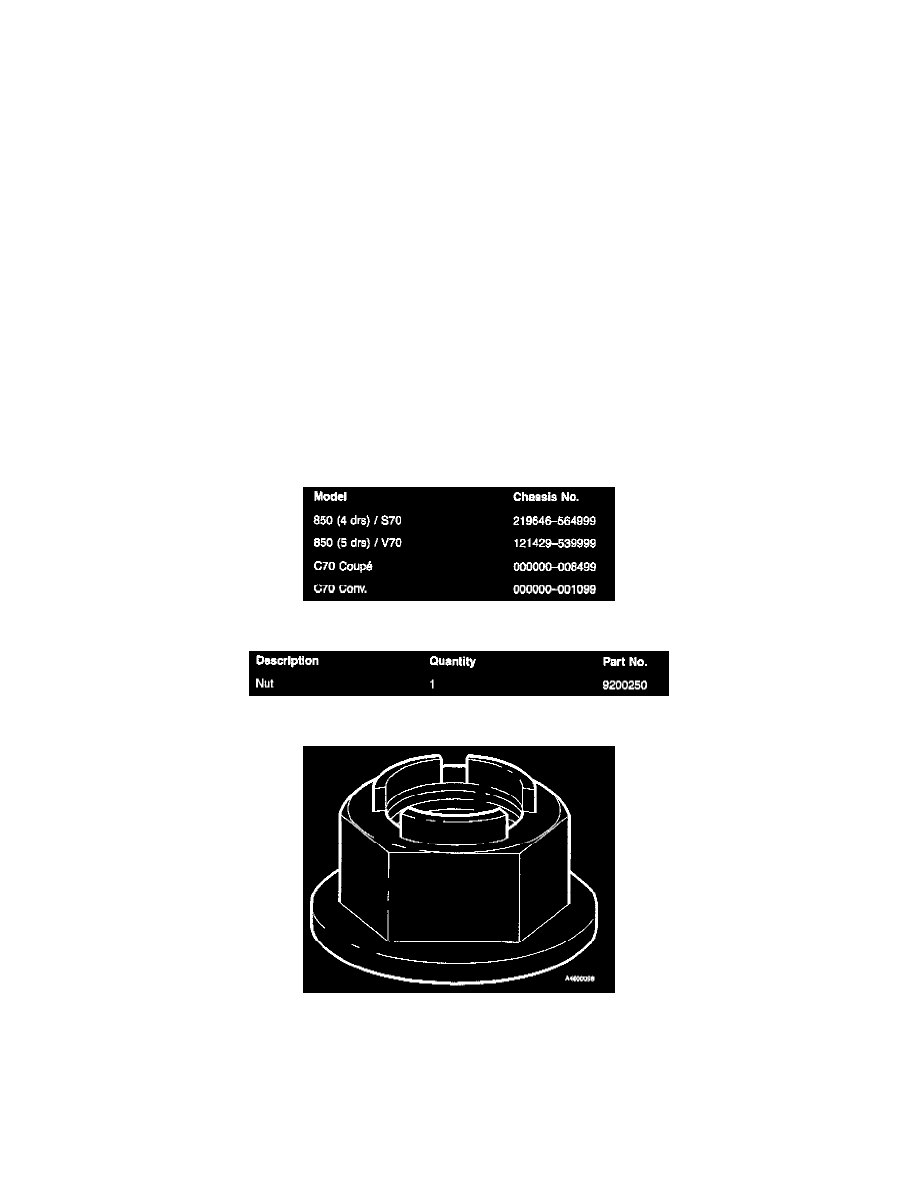 Drive/Propeller Shafts, Bearings and Joints: Technical Service Bulletins
Drive Shaft Nut - Updated Part
Section 
7
Group 
77
No. 
0004
Year 
00
Month
03
850/S70/V70/C70
1995-1998
New drive shaft nut
Background
From the start of December 1998, a new drive shaft nut M22 was introduced as a replacement part for the 850/S70/V70/C70. If it becomes necessary to
remove the drive shaft nut during servicing, a new nut must be installed in accordance with this Service Bulletin.
Affected vehicles
Material
New drive shaft nut 
Installing the nut
1
A new nut M22, P/N 9200250 must be installed whenever an M22 drive shaft nut is removed. This applies to cars produced from January 1995 onward.
Note! 
The removed nut must not be reinstalled.