< PREV PAGE
NEXT PAGE >
V70 XC AWD L5-2.4L Turbo VIN 56 B5254T (1998)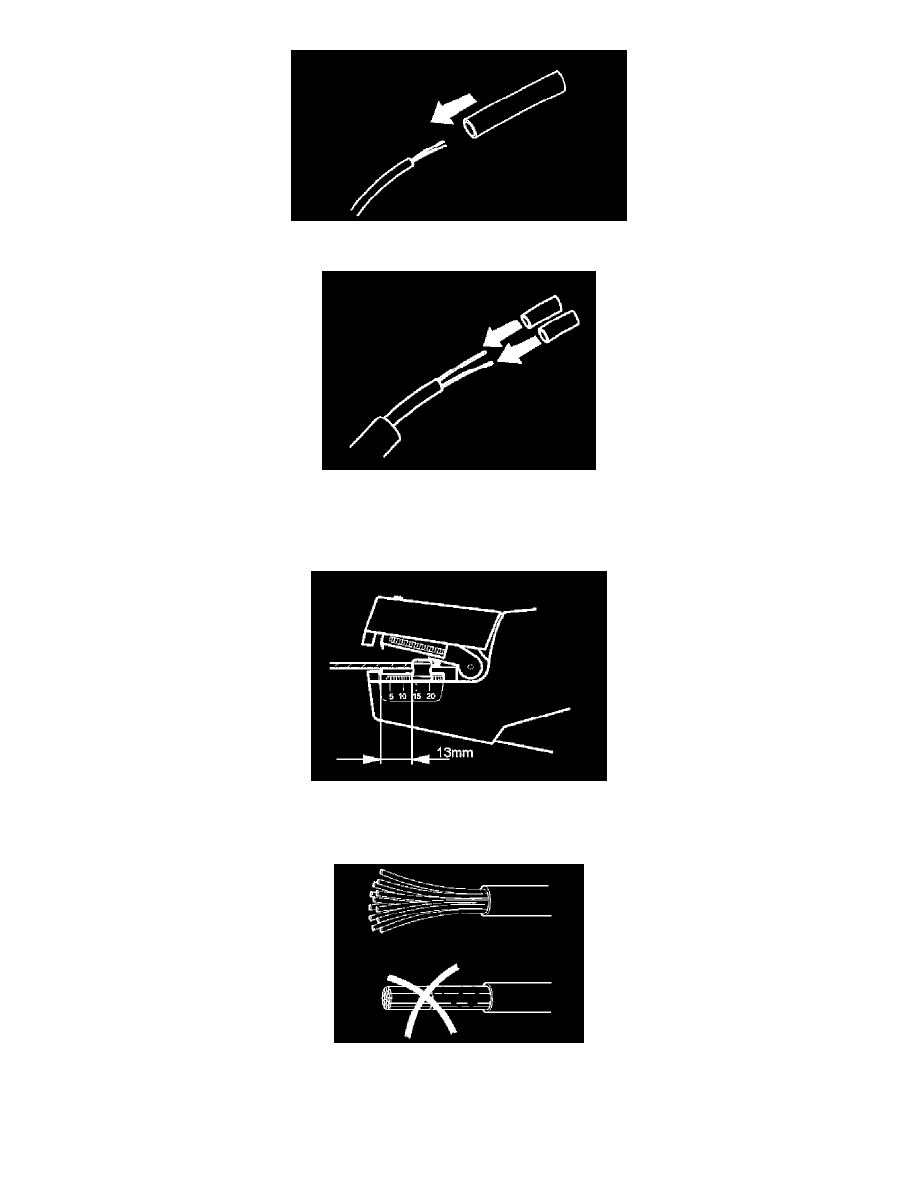 Thread the larger piece of heat-shrink tubing onto the new cable harness.
Cut off the two smaller pieces of heat-shrink tubing to 30 mm long. 
Thread them onto the 65 mm long, stripped cables.
Strip cable pairs 
Strip insulation on the 4 cable ends 13 mm with pliers 951 2620.
Twist cable ends 
There may be a thin plastic film residue on the white (tinned) conductor units. 
Untwist the stripped cable ends a little and twist them together again. For safety reasons, do the same with all four stripped cable ends.
Splice the same colored cable ends 
< PREV PAGE
NEXT PAGE >