< PREV PAGE
NEXT PAGE >
V70 XC AWD L5-2.4L Turbo VIN 56 B5254T (1998)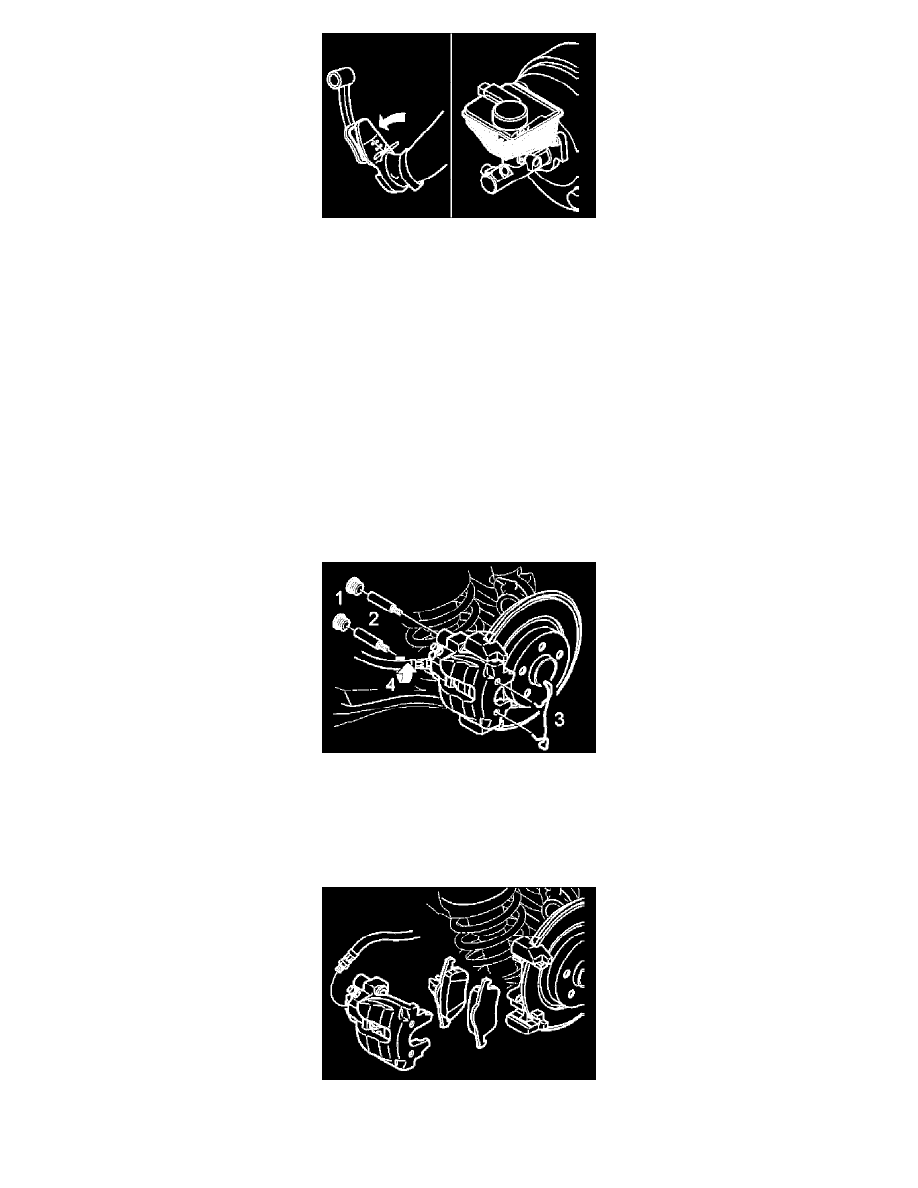 Check:
-
the function of the brakes after bleeding. Check that there is no leakage
-
the brake fluid level. Depress the brake pedal a few times. Check the level of the brake fluid reservoir. Top up if necessary.
Install the wheel
Installing wheels
Rear
Replacing the rear brake calipers 
Removal
Collect the brake fluid
Replacing the front brake calipers.
Remove the securing spring and locating pins 
Slacken off the brake hose (4) half a turn.
Remove: 
-
the securing spring (3) carefully so that it does not deform
-
the protective caps (1) from the two locating pins (2)
-
the locating pins, use a hex socket 7 mm.
Remove the brake caliper and brake pads 
Remove:
-
the brake caliper from the holder 
-
the brake hose from the caliper 
< PREV PAGE
NEXT PAGE >