< PREV PAGE
NEXT PAGE >
V70 XC AWD L5-2.4L Turbo VIN 56 B5254T (1998)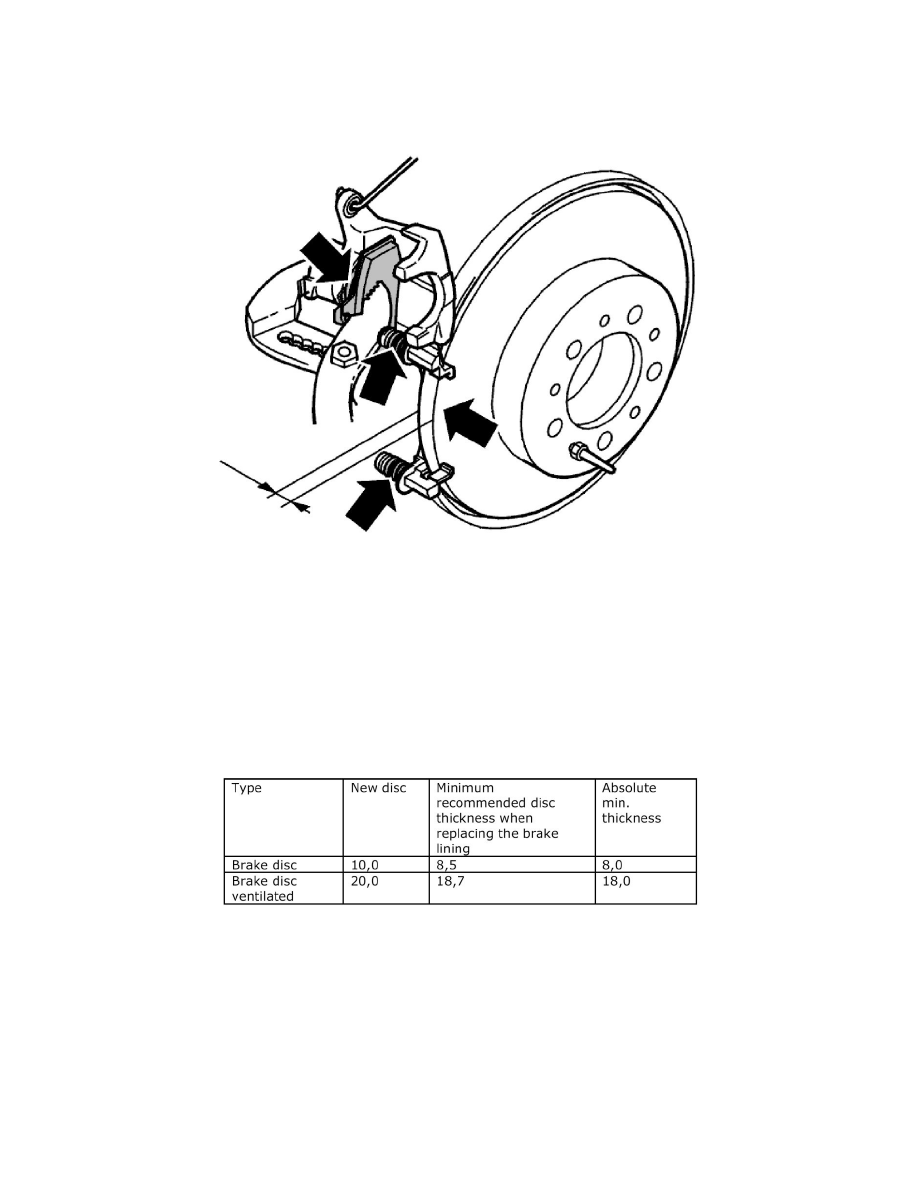 Note! Do not depress the brake pedal while the linings are removed.
-
Clean the lining's contact surfaces in the yoke.
-
Check the dirt protection for the brake piston.
-
If dirt has penetrated the cylinder on account of damaged dirt protection, the brake yoke must be renovated in accordance with.
-
Press back the piston fully:
-
Use a Polygrip.
-
Use one of the old brake linings as a block against the piston.
-
If the piston runs sluggishly this may be due to corrosion.
-
This is recognised by the piston not springing back when pressed in.
-
The yoke must then be renovated according to.
Note! When pressing in the level in the brake fluid reservoir can rise resulting in brake fluid spraying out. Check the rubber
protection for the sliding bolts. If in poor condition replace according to.
Checking brake discs
-
If the brake discs are heavily worn, deformed or the thickness varies they should be replaced according to.
Thickness brake disc
< PREV PAGE
NEXT PAGE >