< PREV PAGE
NEXT PAGE >
V70 XC AWD L5-2.4L Turbo VIN 56 B5254T (1998)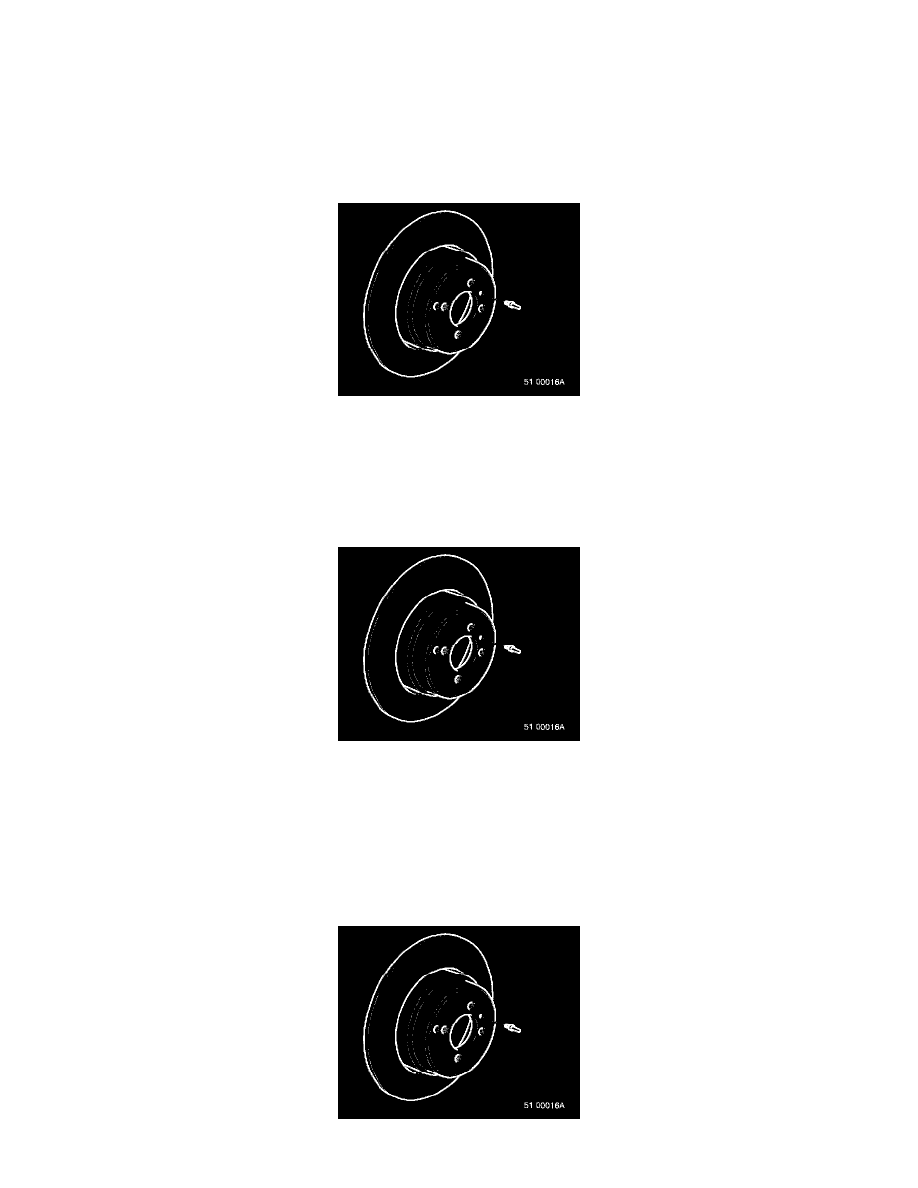 - Remove both caliper mounting bolts and remove brake pipe from clips. If removing LH brake caliper, you will also need to remove the brake pipe
three- way connector mounting bolt.
- Remove brake caliper.
- Hang brake caliper on a steel wire in the spring so as not to damage brake pipe.
[RRRA5]
Removing brake disc
- Undo parking brake adjusting screw until brake disc can be removed. Access the adjusting screw by turning the brake disc until the adjustment hole
is centrally over the adjusting screw which sits between the brake shoes.
- Unscrew locating pin and remove brake disc.
[RRRA6]
Cleaning and checking
Note!
Cleaning is important to avoid lateral run out in the brake disc.
- Make sure that hub flange is clean. Remove rust with a steel blade and steel brush.
- Brush off any dirt on pulse wheel and wheel sensor with a soft brush.
- If hub is damaged, measure the hub lateral run out as per SSSA. Measuring lateral run-out in hub.  See: Testing and Inspection
[RRRA7]
Installing brake disc
< PREV PAGE
NEXT PAGE >