< PREV PAGE
NEXT PAGE >
V70 XC AWD L5-2.4L Turbo VIN 56 B5254T (1998)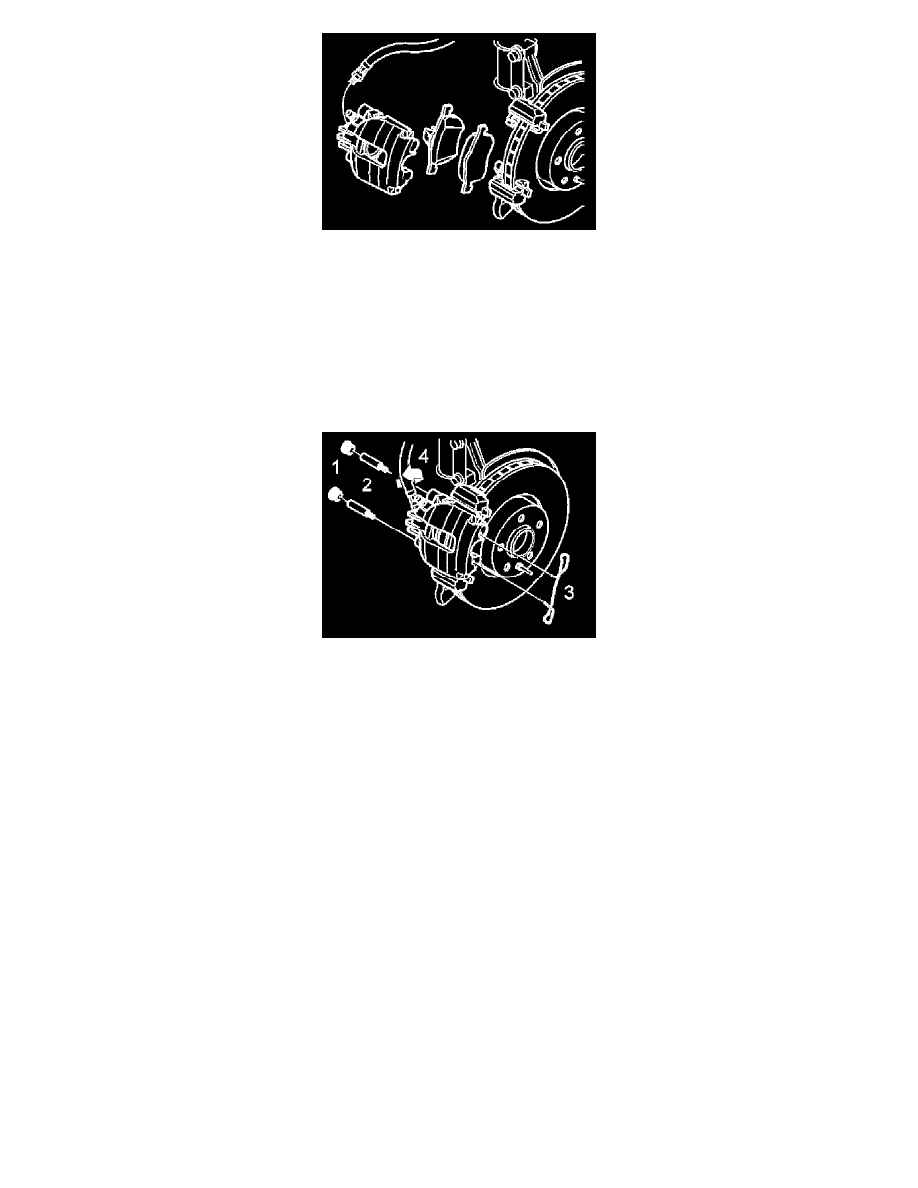 Remove:
-
the brake caliper from the holder 
-
the brake hose from the brake caliper.  Drain the remaining brake fluid 
-
the brake pads.
Note:  Do not depress the brake pedal while the brake pads are removed.
Installation
Install the brake pads and brake caliper 
Install: 
-
the brake hose (4) in the brake caliper. Do not tighten the hose yet
-
the brake pads
-
the brake caliper.
Install the locating pins (2) in the brake caliper
Check the rubber sleeves of the locating pins. Replace if necessary. 
Lubricate the locating pins using grease, P/N 1161325-4. 
Insert the locating pins into the rubber sleeves. The pins should slide into the sleeves easily.
Tighten the locating pins. Tighten to 30 Nm. Install the protective caps and the securing spring (3).
Tighten the brake hose in the caliper. Tighten to 18 Nm 
Check the brake hose
Ensure that the brake hose is not twisted. If necessary alter the hose at the other end (brake pipe end).
Note:  If the brake hose is twisted it may rub against the tire, rim or wheel arch. This could cause the circuit to fail.
Fill and bleed the brake system 
Note:  Use only Volvo Genuine parts brake fluid (Volvo DOT 4+).
< PREV PAGE
NEXT PAGE >