< PREV PAGE
NEXT PAGE >
V70 XC AWD L5-2.4L Turbo VIN 56 B5254T (1998)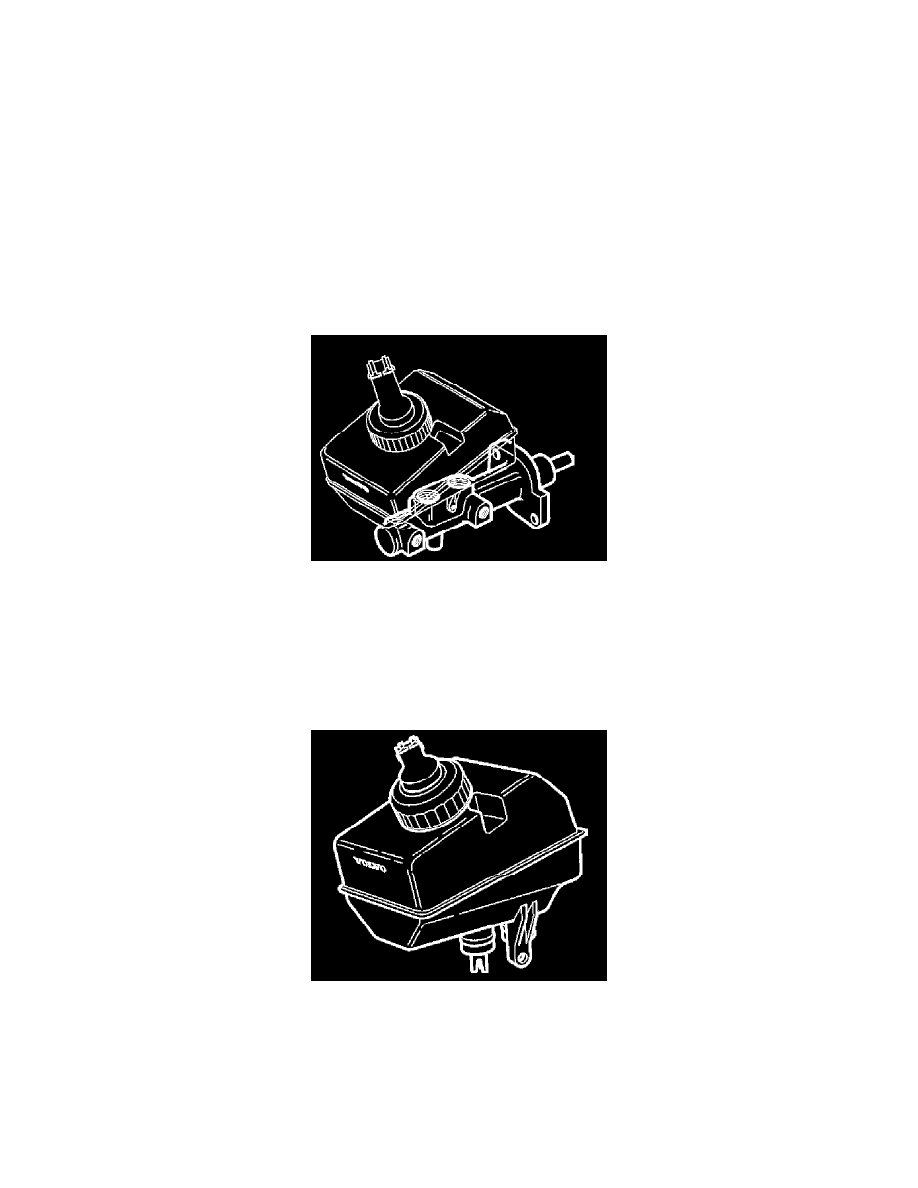 Brake Master Cylinder: Service and Repair
Replacing and Cleaning Brake Fluid Reservoir
Replacing and cleaning brake fluid reservoir
Preparations
Clean around brake fluid reservoir cap, connections between reservoir and master cylinder and any hose connections to prevent dirt entering brake
system. Put rags under the hydraulic unit to protect painted surfaces against brake fluid spillage.
Removing brake fluid reservoir
Ignition off.
-
Disconnect connector from brake fluid level sensor.
-
Drain brake fluid reservoir.
Remove:
-
Bolt from underside of brake fluid reservoir.
-
Brake fluid reservoir from master cylinder.
-
Block hose to clutch cylinder with hose pliers.
-
Disconnect hose from brake fluid reservoir and plug connections to prevent dirt entering system.
Cleaning and checking
-
Inspect brake fluid reservoir, level sensor, nonreturn valves and seals.
Use new seals if necessary.
Clean carefully any components not being replaced of old brake fluid and dirt using new brake fluid.
Installing brake fluid reservoir
Check that there is no dirt in the connections.
-
Grease O-rings and any hoses with brake fluid or glycerine.
< PREV PAGE
NEXT PAGE >