< PREV PAGE
NEXT PAGE >
V70 XC AWD L5-2.4L Turbo VIN 56 B5254T (1998)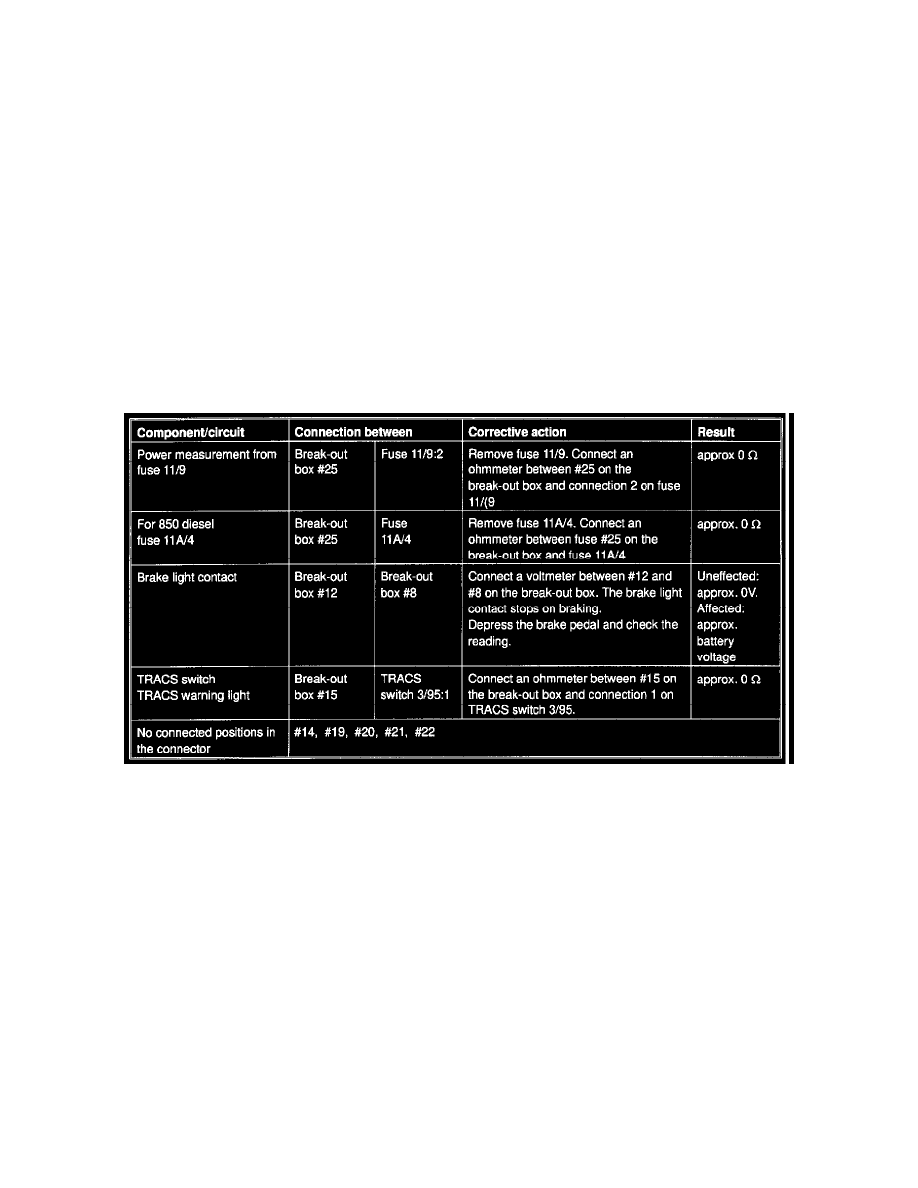 Hydraulic Control Assembly - Antilock Brakes: Service and Repair
OOOO. Hydraulic modulator, replacement
Note!
Do not open the master cylinder under any circumstances. It takes special equipment and facilities to reassemble.
[OOOO1]
Preparations
- Ignition off
- Put rags under the hydraulic unit to protect painted surfaces against brake fluid spillage.
- Depress brake pedal a few times so there is no vacuum left in the brake servo.
- Clean connections to brake pipe on hydraulic unit and master cylinder.
- Disconnect sparkplug leads from coil and mountings on air filter casing.
- Remove air filter casing with inlet pipe and hose to air heater.
[OOOO2]
In cars with turbo
Remove:
- Intake pipe between filter casing and turbo unit
[OOOO3]
Locking brake pedal in position
- Jack car up
- Remove cap from bleed nipple by LH front wheel.
- Connect hose from drain bottle.
- Open bleed nipple, depress brake pedal and hold it down or lock it in that position.
- Close bleed nipple.
[OOOO4]
Removing bracket and hydraulic unit
Remove:
- Brake pipe between hydraulic unit and master cylinder.
- Undo brake pipe to wheel brakes.
< PREV PAGE
NEXT PAGE >