< PREV PAGE
NEXT PAGE >
V70 XC AWD L5-2.4L Turbo VIN 56 B5254T (1998)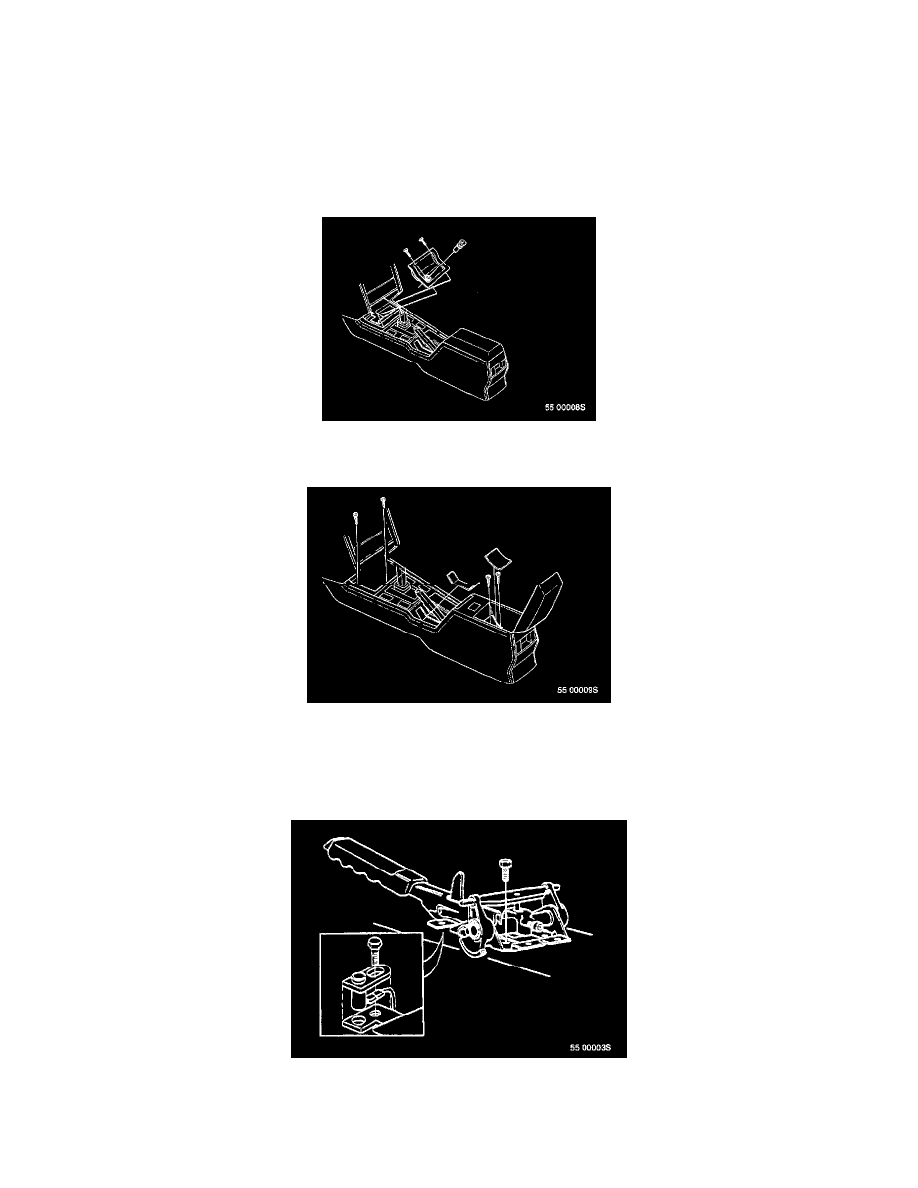 Parking Brake Lever: Service and Repair
Parking Brake Lever, Overhauling
Parking brake lever, overhauling
Preparations
-
Check that ignition is switched off.
-
Remove battery negative lead.
Removing center console
-
Remove cigarette lighter panel (2 bolts).
-
Tighten parking brake and put gearshift in neutral.
-
Remove the two cover panels, one under the parking brake lever and the other under the armrest. 
-
Remove the four console bolts. 
-
Undo the connectors on the front of the console. 
-
Lift the rear end of the bracket first and push it forwards until the parking brake lever comes free in front of the console cross-member. 
-
Now lift front and remove bracket.
-
Remove connector from parking brake contact.
-
Remove contact mounting bolt and contact itself. 
-
Remove parking brake lever mounting bolts (3).
-
Remove brake cables and remove complete lever unit.
< PREV PAGE
NEXT PAGE >