< PREV PAGE
NEXT PAGE >
V70 XC AWD L5-2.4L Turbo VIN 56 B5254T (1998)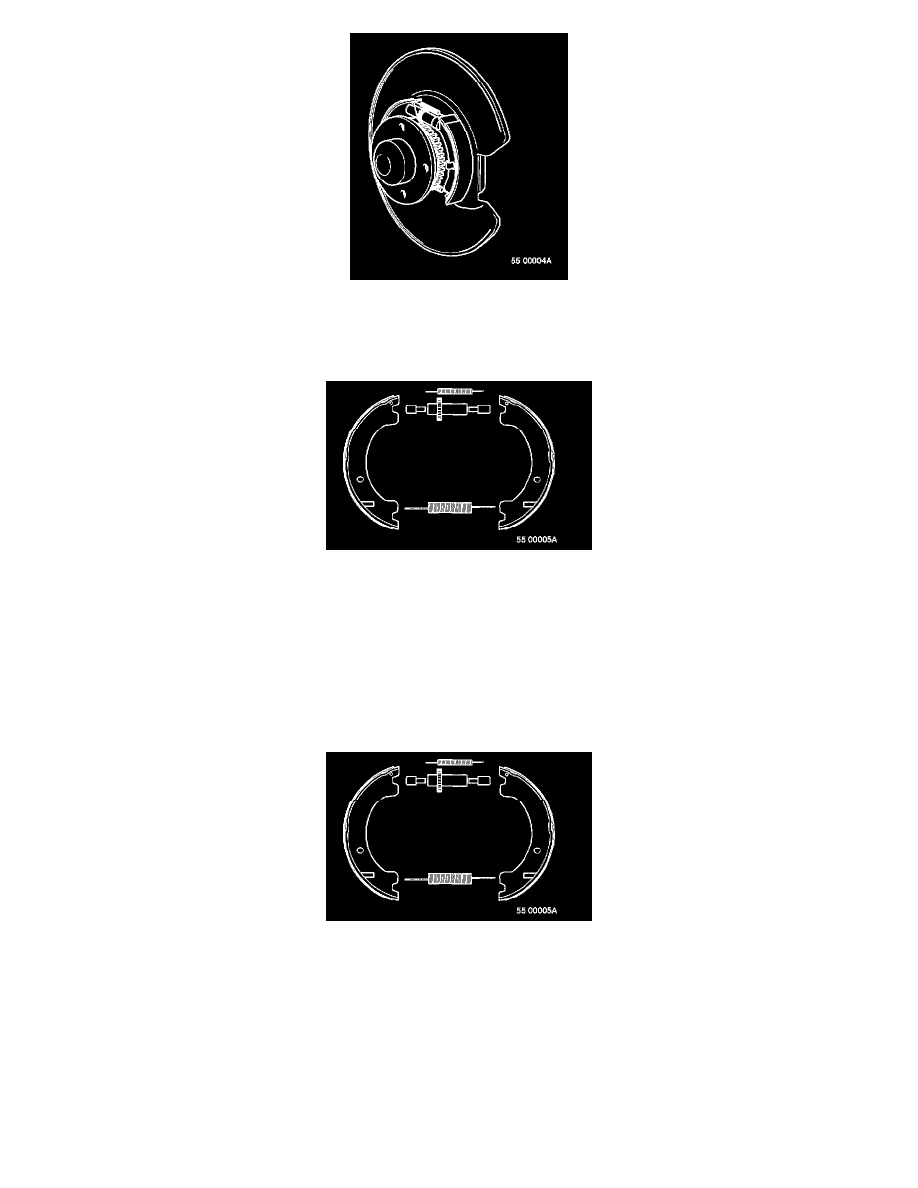 -
Lower brake shoe return spring.
-
Press brake shoes apart and remove from hub.
CLEANING AND CHECKING
-
Check that no grease leaks out of the hub.
-
Check that brake arms and cables are not worn and not rubbing anywhere.
-
Clean the surfaces of the brake drum where the brake shoes make contact.
-
Check that the adjusting bolts turn easily on their threads. Grease with heat-resistant grease if necessary.
-
Apply a thin layer of heat-resistant graphite grease to the sliding surfaces.
-
Check that hub flange is clean.
-
Remove rust with a steel blade and steel brush.
-
Brush any dirt off of wheel sensor and pulse wheel with a soft brush.
Installing brake shoes
-
Brake shoes on hub and install upper return spring.
-
Check that adjusting bolts are turned correctly as per illustration. Illustration is looking from outside.
Installing brake disc and brake caliper
< PREV PAGE
NEXT PAGE >